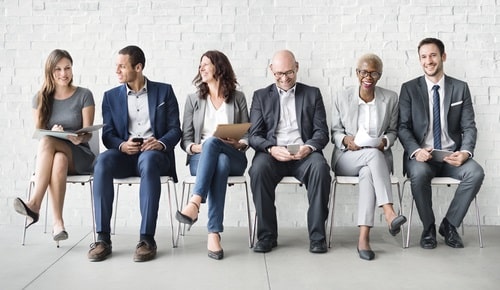 As a business grows, so does its burden of ensuring that it operates within the bounds of the law. Hiring new employees is a crucial step in driving an organization's success and growth, but the recruitment process is rife with legal pitfalls. Employment discrimination is one of the greatest hazards facing organizations at this stage, as claims may arise from seemingly harmless interview questions and recruitment procedures. In order to reduce the risk of lawsuits, fines, and costly sanctions from government agencies, employers must be aware of these pitfalls and take steps to avoid them.
The Equal Employment Opportunity Commission (EEOC) is the federal agency tasked with enforcing laws that prohibit discrimination against job applicants and employees. According to the EEOC, employers may not treat an individual unfairly because of his or her race, color, religion, sex, national origin, disability, genetic information, or age (if the person is 40 or older). Laws such as Title VII of the Civil Rights Act of 1964, the Age Discrimination in Employment Act (ADEA), and the Americans with Disabilities Act (ADA) provide the basis for these protected classes.
Although consulting an attorney or other HR expert is the best way to avoid hiring practices that may be perceived as discriminatory under these laws, here are a few steps that organizations can take in order to ensure that their recruitment processes are legally compliant:
• Be familiar with all relevant laws. The applicability of laws enforced by the EEOC varies based upon the number of employees the organization has and the alleged type of discrimination involved. In addition, employers should review state and local laws, which may impose stricter requirements than those at the federal level.
• Implement regular training for recruiters and HR managers. Consistent and comprehensive training is essential for teaching employees who interact with job candidates about the types of questions, comments, and procedures that could be deemed discriminatory. Laws may fluctuate as new regulations and court rulings are issued, so it is critical that the individuals who orchestrate the hiring process stay abreast of the latest requirements.
• Avoid relying too heavily on one candidate referral source. According to the EEOC, relying on word of mouth from current employees could lead to a lack of workplace diversity. While it is important to recognize the qualities that make your employees successful, be sure to pursue candidates from a variety of the EEOC's protected classes in order to reduce the risk of discrimination claims.
• Prepare interview questions in advance and have an employment law specialist review them. Remember that the sole purpose of the interview is to assess a candidate's ability to perform the job in question. The further the interviewer strays from pre-approved questions designed to make this determination, the more likely he or she is to ask about a legally protected characteristic. Employment law specialists should also review job advertisements and other recruitment procedures.
• Consider conducting interviews with more than one recruiter present. While too many interviewers may encumber the process, involving at least two recruiters trained in proper interview techniques will ensure that a witness is present in the event of a discrimination claim.
Unsure whether your organization is taking the necessary precautions to safeguard against discrimination claims during recruitment? Contact CBR today to learn more about minimizing your risk!
(Sources: https://www.eeoc.gov/laws/practices/index.cfm, https://hiring.monster.com/hr/hr-best-practices/recruiting-hiring-advice/acquiring-job-candidates/legal-hiring-process.aspx).