GUIDELINES FOR HR OUTSOURCING
REDUCE COSTS AND FREE UP TIME WITH CBR'S EMPLOYEE MANAGEMENT SERVICES
As is the case with every other business transaction, you will want to do your due diligence when evaluating a prospective PEO partner. The stakes are high, so we suggest using the following set of guidelines in your research. These guidelines, along with common sense, will assist you in choosing wisely.
Guideline #1: Assess your specific human resource and risk management (workers' compensation) needs.
Guideline #2: Select a firm capable of meeting your individual expectations. This includes an analysis of its health insurance products, payroll services, method of providing HR assistance and all workers' compensation issues.
Guideline #3: Ask for client references.
Guideline #4: Ask which insurance companies the HR Outsourcing Company is using to underwrite its health insurance and workers' compensation plans.
Guideline #5: Does the PEO work with attorneys who have substantial experience in ERISA and labor law as well as general business?
Guideline #6: How many years has the PEO been in business?
Guideline #7: Does your state require special licensing for compliance?
Guideline #8: How are employee benefits funded?
Guideline #9: Does the PEO employ professionals with appropriate designations and licenses for their areas of expertise?
Other Matters
In the HR Outsourcing arrangement, it's our responsibility to pay your taxes and file your returns in a timely fashion. You will want to have some assurance that the partner you choose is able to do so. Some PEOs will send you a confirmation from an independent third party stating that taxes have been paid each quarter.
In order to effectively protect your number one business asset, your employees, your HR services company should have expertise in all areas of HR, not just payroll. For more information, contact us or request a proposal to discuss strategies about how to choose the right HR outsourcing company.
Tools for Shopping for an HR Services Company
We know how difficult it can be to find the right vendor. Features, benefits, location, and price are all important factors. We also understand that finding the right vendor is serious business. Let's face it, this is not like shopping for office supplies or furniture – this decision affects your employees, the lifeline of your business.
To help you in the process, here are a few suggestions to make the process simple, faster, and more effective.
RFP Template
This Request for a Proposal (RFP) template has been assembled by a team of experts at CBR to ensure that you ask for all of the right information from potential vendors. Feel free to download it and enter all of your company's information in the highlighted areas. Once you have completed the RFP, you are ready to share it with prospective HR outsourcing partners.
Price: FREE – We just ask that we be one of the companies you consider- so when you are ready, send a copy to sales@cbri.com.
In-Depth Labor Burden Analysis
The team at CBR has been a leader in ethical business practices for many years. Whether you are currently with a PEO, payroll company or HR outsourcing company, or doing it the old-fashioned way – we recommend that you conduct an in-depth analysis of your labor burden every 18 months.
One of our expert HR Consultants will gather the required information and prepare an analysis outlining your current costs, arranged in an easy to read, easy to understand report. This report will serve as a tool to put you in the driver's seat as you make decisions regarding payroll, benefits, employee compensation, HR and workers' compensation.
Price: $750.00 – Includes the report and a one-hour discussion with an HR Consultant to review results. Cost refunded to any company who becomes a client of CBR within a 90 period.
For more information, contact us or request a proposal to discuss strategies about how to choose the right PEO company.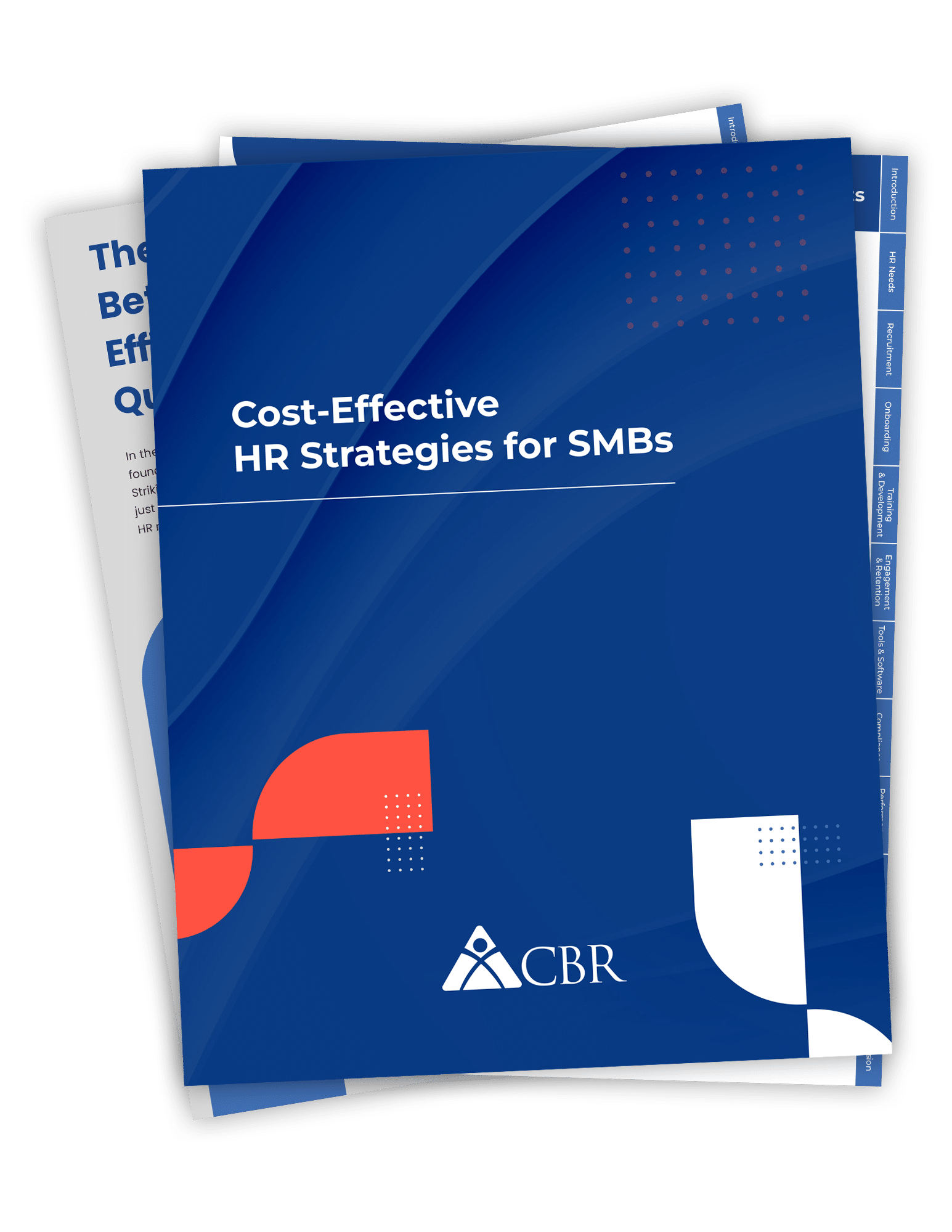 THE ULTIMATE HR GUIDE
to onboarding, training, and retaining top talent.
REQUEST A PROPOSAL OR SPEAK WITH AN HR CONSULTANT
Call us at (602) 200-8500 or request a proposal and an HR Consultant will contact you to discuss customized HR services for your business.