REDUCE COSTS AND FREE UP TIME WITH CBR'S EMPLOYEE MANAGEMENT SERVICES
Quiz: Is HR Outsourcing Right for You?
Many companies have outsourced their HR administration to contracted professionals who can perform these functions more efficiently and at a reduced cost. But, is HR Outsourcing right for you?
Ask yourself:
Has your company ever paid a penalty for late tax payments or an incorrect filing?
Have you ever felt frustrated because you cannot offer the same employee benefits as your larger competitors?
Have you ever felt overwhelmed by all the distractions that are keeping you from addressing the important things that contribute to your success?
Have you had more than 5 percent turnover in your staff during the past year?
Is your HR staff aware that there are more than 65 compliance requirements that apply to employment employee policies and practices?
Could you handle a harassment claim by one of your employees if it was brought to you today?
Do you have an outdated handbook, two years old or more?
Has your company ever had an employee off work for more than 30 days due to a worksite injury?
Have you ever felt uncomfortable with the risks you face every day as an employer?
If you answered "YES" to two or more of these questions, you should seriously consider outsourcing your HR.
CBR can help.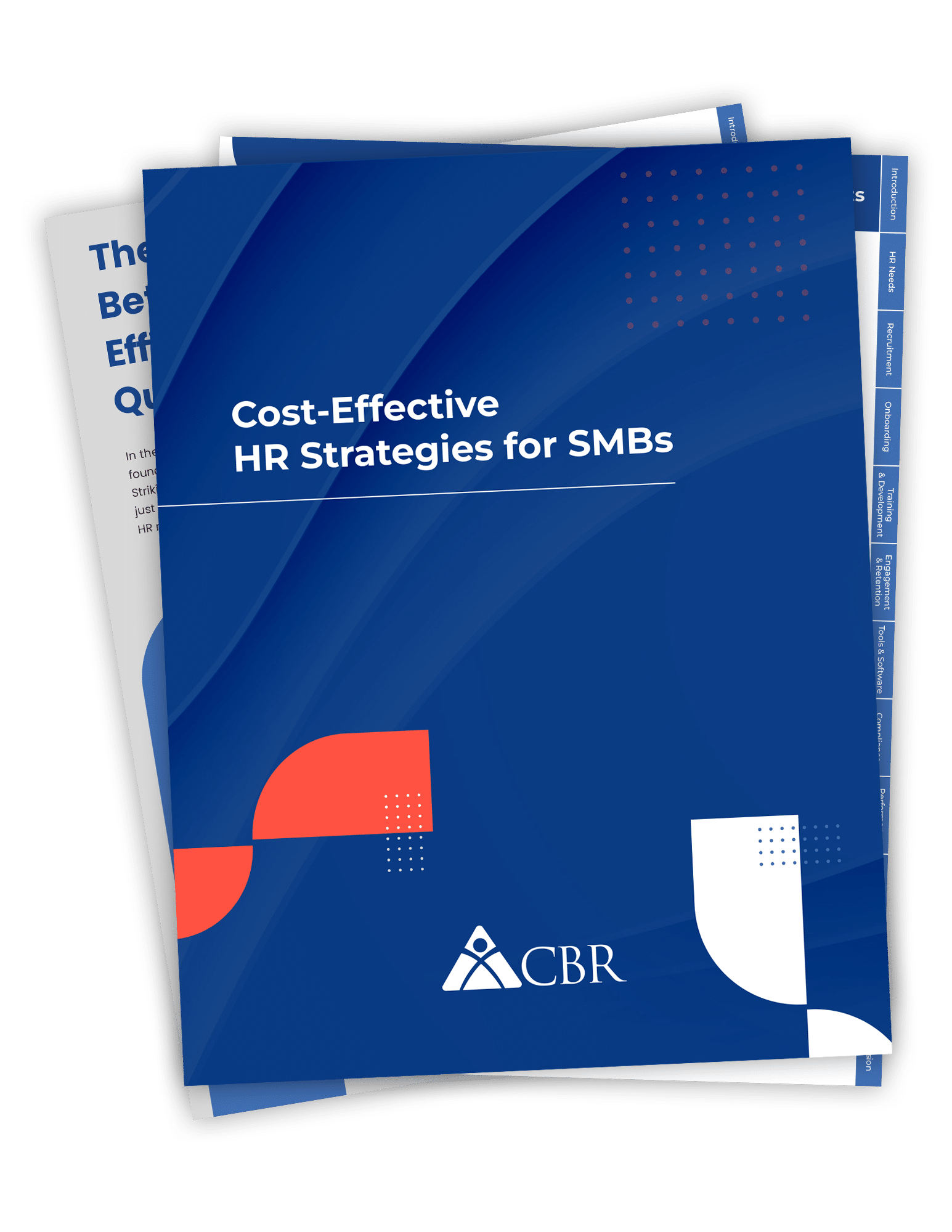 THE ULTIMATE HR GUIDE
to onboarding, training, and retaining top talent.
SPEAK WITH AN HR CONSULTANT TODAY
Call us at (602) 200-8500 or request a proposal and an HR Consultant will contact you to discuss customized HR services for your business.