Companies Outsourcing their HR
These testimonials come from companies outsourcing their HR to CBR. We are always striving to provide "Excellence in Customer Service," and we measure this in part by soliciting input from the clients we serve. We are proud to offer these testimonials from local companies. Other references are available upon request.
Testimonials
"Our company has been using CBR since 2009. CBR's employees are consistently pleasant to deal with and provide outstanding customer service. Our sales representative was excellent at making sure implementation issues were addressed in a timely manner. The payroll staff is always efficient, and the benefits administrators are knowledgeable and proactive in getting us the best pricing. We have been very happy with all of the services provided by CBR."

Jason G.
Owner
"It is so great to have a company like CBR on our team. With all the legalities and changing environment in payroll, benefits and safety, we have complete trust in the quality and integrity of CBR. The staff is very knowledgeable and helpful. CBR is the best and we look forward to a long business relationship with them."

Tina D.
Vice President
"CBR has managed our HR needs and the administrative aspects of our payroll, benefits, and worker's compensation since 2003. Their involvement has allowed us to focus on the performance and growth of over 30 self-storage facilities located throughout Southern California and Arizona without sacrificing first-class HR support. CBR's professional and knowledgeable staff is a pleasure to work with – This company is a winner!"

Sonny V.
President.
"Knowing qualified CBR staff will handle employee issues allows us to focus on what really matters –  our policy holders/clients."

Ryan L.
Executive Agent
"Just a quick note to express my gratitude for your taking over our administrative responsibilities in employee time keeping and tracking, payroll, 401(k), and benefits. The time we save letting you and your expert staff handle our HR related matters has made a huge difference in terms of productivity, efficiency and cost. What once took us hours to accomplish now takes only minutes and better yet, CBR does it without mistakes. Everyone we have come in contact with since we began working with CBR has been phenomenal. We get quick and insightful answers to our questions no matter how simple or complex they may be. Thank you for taking a huge load off our backs!"

Brad K.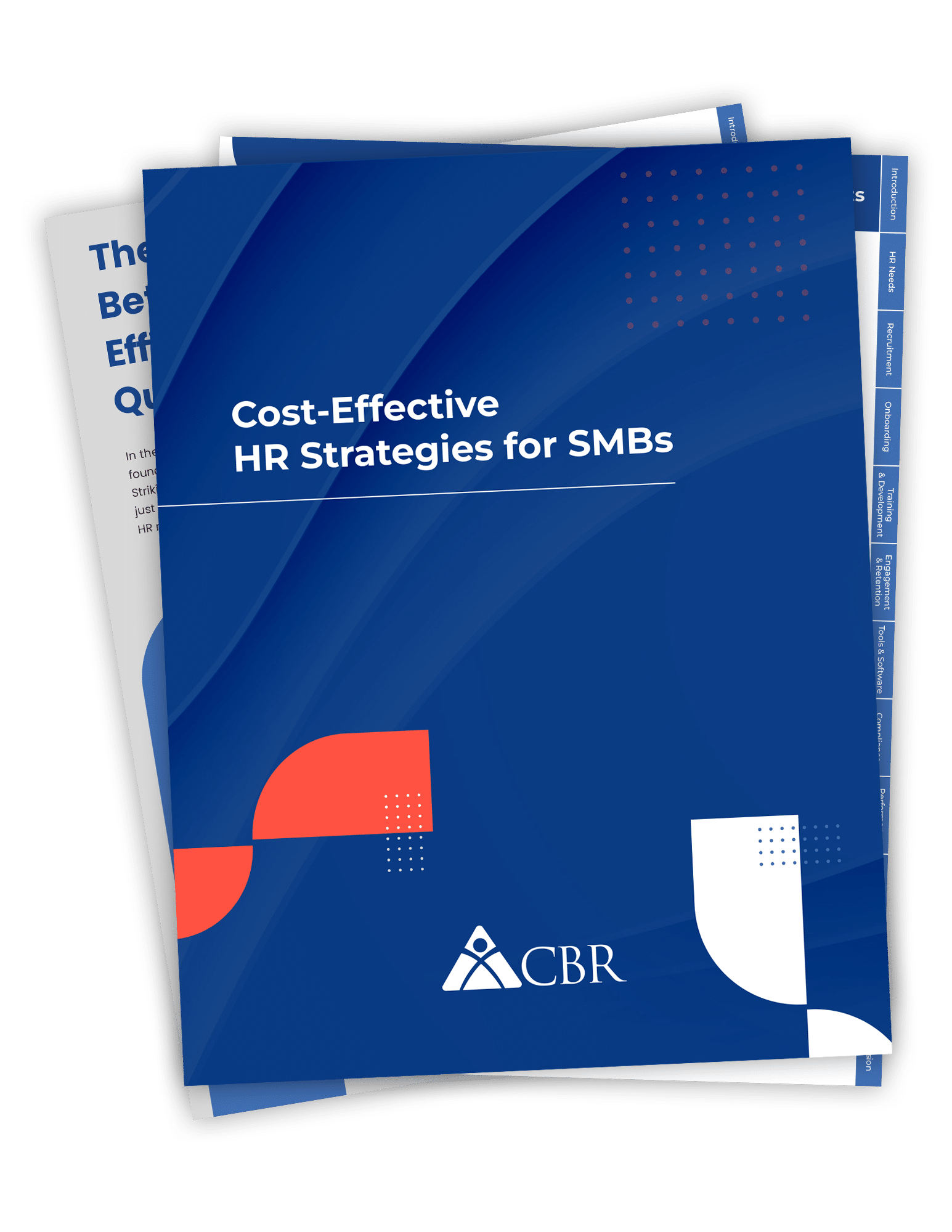 THE ULTIMATE HR GUIDE
to onboarding, training, and retaining top talent.
REQUEST A PROPOSAL OR SPEAK WITH AN HR CONSULTANT
Call us at (602) 200-8500 or request a proposal and an HR Consultant will contact you to discuss customized HR services for your business.