Training is in full swing for Pat's Run, coming up April 21, 2018! It is a great opportunity to recognize the service of our American military men and women, and to support The Tillman Foundation as they empower veterans to become leaders in the public and private sectors, committed to service beyond self.
CBR knows the value of hiring hard-working veterans, and we are honoring our very own veterans, Eric Tope and Cory Booth.  Eric and Cory met while in the US Army, stationed at Baumholder Germany.  They deployed together to Afghanistan, where Cory created intelligence reporting standards that were adopted throughout their battalion, and Eric was recognized as the battalion's best gunner.  Both have brought their commitment and service to CBR, where they now serve our clients!  (Read their full story below)
In honor of Cory and Eric's service to our country, some of us at CBR will participate in Pat's Run, a 4.2-mile run, recognizing the sacrifice of Pat Tillman.  The run benefits The Tillman Foundation, and all proceeds go to help veterans.  (Find out more about The Tillman Foundation here.)
Will you join us in honoring American veterans?  Perhaps your company employs veterans you wish to recognize, or maybe you know a veteran personally.  Either way, please consider making a donation in their honor.  (Donations may be made in honor of anyone you choose!)  It's simple…just click the "Donate" button below.
For each 'In Honor of' or 'In Memory of' donation, CBR will share their story and/or photos (send to anosek@cbri.com)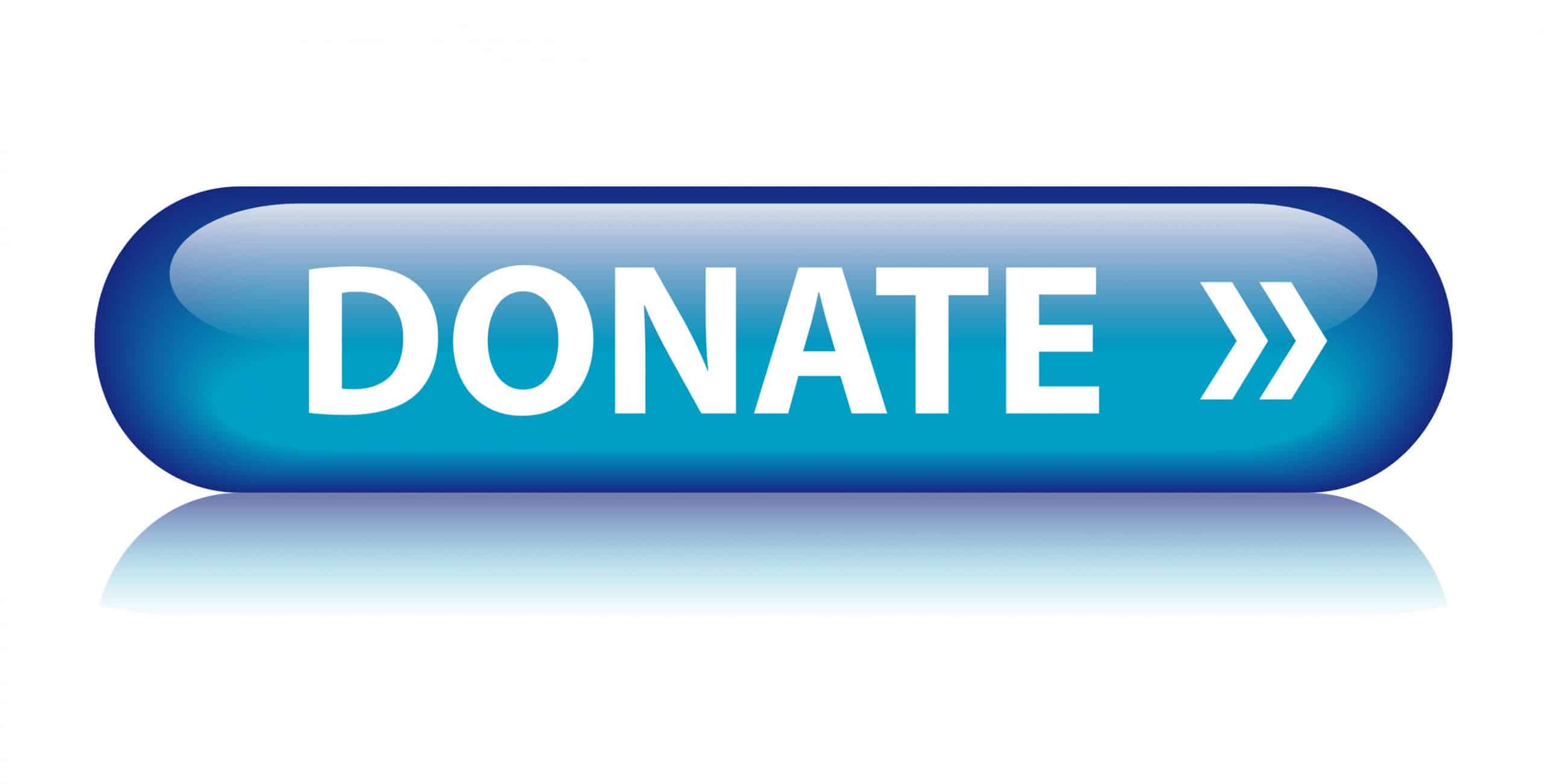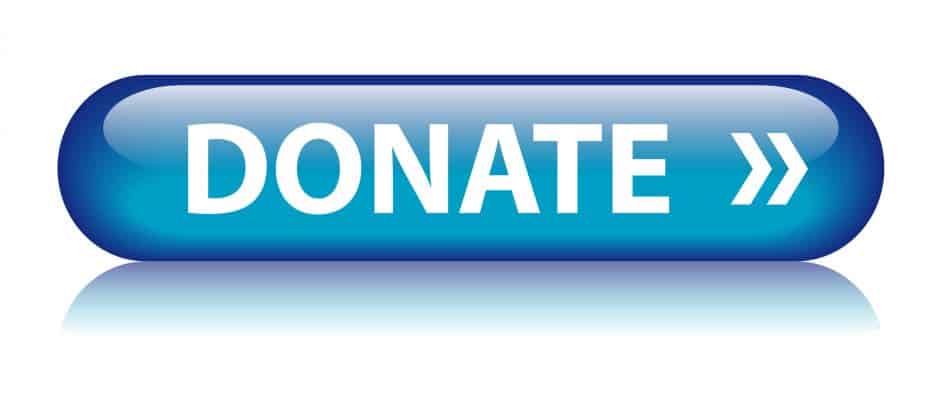 CBR is proud of all American veterans, but especially Cory Booth and Eric Tope.  Be sure to read their story below. 
Eric and Cory's Story

"They say the soldier bond is a bond like no other.  Eric and I working together today is proof that the bond lives beyond our time in uniform."  – Cory Booth
In 2009, two young men, Cory Booth and Eric Tope, followed their sense of duty and made decisions to serve their country.  Following basic training, each received assignments in Baumholder Germany, where they first met one another.  Over the course of the next three years they became comrades in arms.
Dating back to around 1,000 BC and known as "the Rock," Baumholder is one of the largest and oldest US Army posts in Europe.  Once a favorite training base for Hitler and the German forces, it became an American base in 1951…and a place where bonds form between soldiers.  Such was the case with the 170th Infantry Brigade Combat Team, with whom Cory and Eric both served.
During training, Eric and Cory's skills positioned them to become the company's best gunner (Eric) and creator of intelligence reporting standards (Cory) that were adopted throughout the battalion.  Both were deployed to Afghanistan fo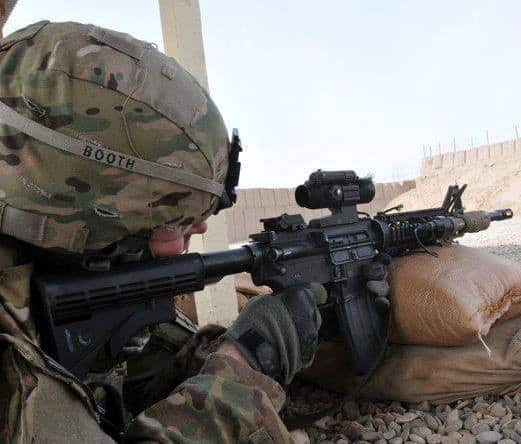 r over a year, where their unit was awarded a Meritorious Unit Citation.  While Eric was often the first gunner selected for duty, Cory served with his intelligence team to keep those on patrol safe.  Among the unit's accomplishments was development of a set of operating procedures for processing (disarming and interrogating) detainees.
During one period of intense combat, Eric's platoon engaged in a 4-hour firefight with Taliban rebels intent on entering a nearby province to recruit soldiers.  In need of air support, Apache helicopters were summoned, but all were on mission with special forces on duty in the area.  However, a lone stealth bomber pilot heard the call for help and responded by making a low, hard-banking "show of force" over the Taliban position, silencing fire from the rebels.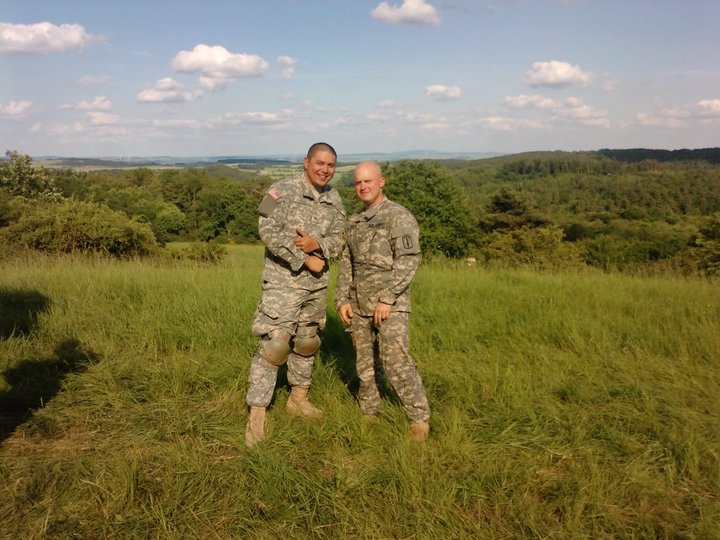 Among the special forces deployed to the area was Navy SEAL Team 6, for whom the 170th IBCT provided support.  For four months, Cory and Eric's unit worked alongside Team 6 to take care of business!
Indeed, depending upon one's fellow soldiers in matters of life and death results in deep bonds between soldiers.  In 2012, following their military service, Cory lived for a while in Germany and California, and studied web development.  Eric returned to Phoenix to oversee the buildout of CBR's new building.  During military service, both learned the value of commitment and service, and they now employ those skills at CBR!  Cory serves as System Administrator, making sure the technology at CBR is utilized effectively.  Eric is a Project Manager, insuring that systems are working properly for our clients.  The commitment and service they exercised in the US Army is now evident as they serve the needs of our clients.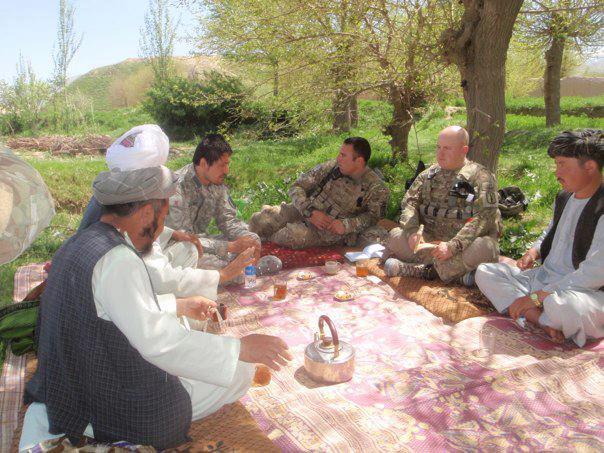 Eric says, "I want to give hope to veterans who may be struggling and needing work.  You can still get a job and serve other people.  Don't ever give up!  The military gave you a good skill set that can be utilized in the workforce."
Eric Tope encourages vets to become WOTC-eligible (Work Opportunity Tax Credit), and companies to take advantage of the tax credit by hiring eligible veterans.
#Pattillmanfoundation #Vets #WOTC #CBRVets #CBR #HonorOurHeroes #USMilitary