Choosing the best PEO for your organization can feel like a challenging task— but finding the right one can be a total game changer for your business. Working with a PEO should make your work-life feel easier, and act as a partnership that supports your business in moving forward.

In this blog, we will dive into what a PEO does, things to consider when outsourcing HR, and what we offer as the best PEO in the Southwest.


What is a PEO?

A Professional Employer Organization (PEO) is a company that provides outsourced human resources services to small and medium-sized businesses. The PEO becomes the employer of record for the employees of its client companies and handles many of the HR tasks such as payroll processing, benefits administration, workers' compensation insurance, and compliance with employment laws and regulations.
The client companies retain control over the day-to-day operations and management of their employees, while the PEO takes on the administrative burden of HR functions. This allows client companies to focus on their core business operations while the PEO handles administrative tasks.
PEOs can also offer other services such as employee training, recruiting and hiring assistance, and performance management. By pooling the employees of multiple client companies, PEOs can often negotiate better rates for employee benefits and insurance, which can be a huge cost-saving advantage for small and medium-sized businesses.


Things to Consider
Determine Your Needs
Identify what specific HR needs your business has. Do you need help with payroll, benefits administration, compliance, or recruitment? Understanding your needs will help you find a PEO that can offer services that align with your requirements.
Research PEO Providers
Research PEO providers that offer services in your industry and have experience working with companies of similar size and needs as yours. Look at their online reviews and ratings, testimonials from clients, and their website to get a sense of their services.
Consider Pricing
Consider the PEO's pricing structure and ensure that it aligns with your budget. Compare the costs of various PEOs to get a sense of the market rates.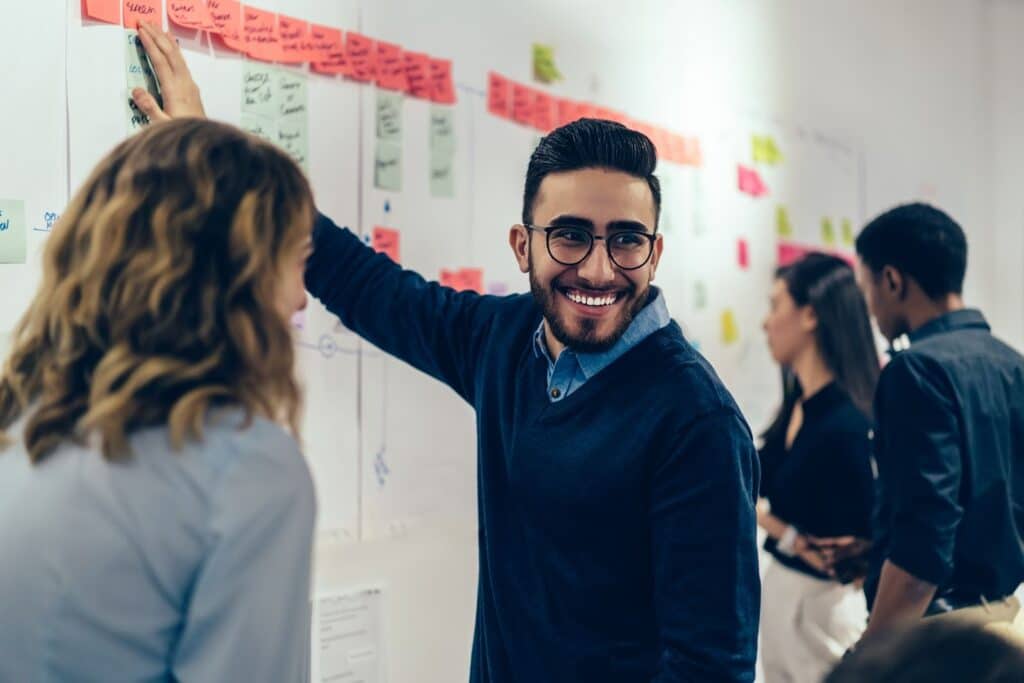 Look No Further
Creative Business Resources (CBR) has over 30+ years of experience in delivering a wide variety of customized HR solutions designed to fit our clients' culture. Our years of experience has allowed us to establish a reputation for delivering the highest levels of value, quality, and service — at a cost that makes sense for small and medium-sized businesses. 
What We Offer
Payroll Administration
What if you didn't have the daunting task of payroll every month? Our team of payroll specialists will handle your complete payroll process— ensuring you save time, money, and maintain complete accuracy every time. 
Employee Benefits
CBR provides and administers employee benefits such as health insurance, retirement plans, and others. While we lock in the most cost-effective rates in town, you get to offer your employees amazing benefits. This ultimately adds value to the positions in your company. People want to work for organizations that offer amazing benefits!

Compliance Management
CBR helps ensure that your business is compliant with federal, state, and local employment laws and regulations. This includes ADA, HIPAA, EEOC, OSHA, COBRA, DES, and ERISA. 
Risk Management:
CBR provides risk management services such as safety training, workers' compensation insurance, and other risk-related services.
Recruiting and Hiring
CBR will assist with recruiting and hiring, including background checks and drug screening. With proven and efficient hiring strategies, we make it easier and faster to recruit and hire qualified employees for your business. 
Employee Relations
CBR provides assistance with employee relations issues such as conflict resolution and performance management. We act just as an in-house HR department would.
And So Much More
The listed items barely scratch the surface of what we offer our clients. Along with these items, you can count on us to deliver the best customer service you have ever received, a friendly voice on the phone, and a person dedicated to your team's success.
Work With The Best PEO in the Southwest
By working with CBR, businesses can streamline their HR functions and reduce the administrative burden of managing HR in-house. This can free up time, resources, and stress so that you business owners can focus on core business operations and growth. 
If you are ready to make your work-life easier, streamline your HR functions, and work in partnership with a proven PEO, contact CBR today. Let us handle the paperwork so that you can focus on your passion.