Posting compliance gets more complicated every year. This article will shed light on the common mistakes and misunderstandings with Labor Law Posting Regulations, so you'll know exactly what it takes to be in complete compliance.
Before we get into the top compliance facts, let's review the basics. As you may already know, all employers must display certain Federal and State employee-facing postings. And, if you're in a city or county with mandatory posting requirements, you must display them too.
Currently, all U.S. employers are required to display six federal postings:
Equal Employment Opportunity Commission (EEOC): Covers anti-discrimination provisions and legally protected characteristics.
Occupational Safety and Health Administration (OSHA): Highlights important workplace safety measures.
Family and Medical Leave Act (FMLA): Explains employee leave eligibility and benefits, and employer responsibilities.
Uniformed Services Employment and Reemployment Rights Act (USERRA): Addresses re-employment after military leave, anti-discrimination provisions and health insurance issues.
Fair Labor Standards Act (FLSA): Notifies employees of the federal minimum wage rate, overtime rules and child labor laws.
Employee Polygraph Protection Act (EPPA): Describes the rules around lie detector tests in employment (a posting requirement, even if you don't use lie detectors).
Beyond these Federal postings, you are responsible for additional State postings. Depending on the State, this can add up to 15 additional posters for a total of 21 Federal and State postings per location. You may also have extra posting obligations if you're in certain cities or counties.
As you can see, there are many layers to labor law posting compliance. And if you're in certain industries, or have government contracts, your posting requirements go even deeper.
DID YOU KNOW? No two States have the same requirements, as each State operates its own government agencies and passes its own laws. Arizona and Arkansas …Missouri and Mississippi … New York and New Jersey … they all have completely different posting requirements.
POSTING LAW FACT #1: Federal and State Agencies Aren't the Only Authorities That Issue Postings
A common mistake is overlooking local posting requirements — a new trend in posting compliance, with more and more cities and counties issuing individual postings. Local-level postings cover a variety of employment laws similar to federal and state posters. What's different, though, is that cities may choose to pass laws that are more generous to employees than federal or state laws.
For example, many cities have a higher minimum wage, paid medical leave rules and different discrimination guidelines and protected characteristics (such as sexual orientation).
• Albuquerque, NM – Minimum wage poster
• Broward County, FL – Wage recovery poster
• Chicago, IL – Minimum wage poster
• Denver, CO – Anti-discrimination poster
• Los Angeles, CA – Minimum wage poster
• Miami Beach, FL – Anti-discrimination poster
• New York, NY – No smoking poster
• Newark, NJ – Paid sick leave poster
• Philadelphia, PA – Fair chance poster
• Portland, ME – Minimum wage poster
• Santa Fe, NM – Living wage ordinance poster
• Santa Monica, CA – Minimum wage poster
• Tucson, AZ – Non-discrimination poster
You must display these city and county postings in addition to the Federal and State postings, even if the information seems to conflict. States have the authority to pass laws more generous to employees than federal law, and in most states, local governments can pass laws more generous than state law. As an employer, it's not enough to follow the law that most benefits employees — the highest minimum wage, for example, or the longest period for medical leave. You also must display every related poster.
POSTING LAW FACT #2: Posting Laws Affect Remote Workers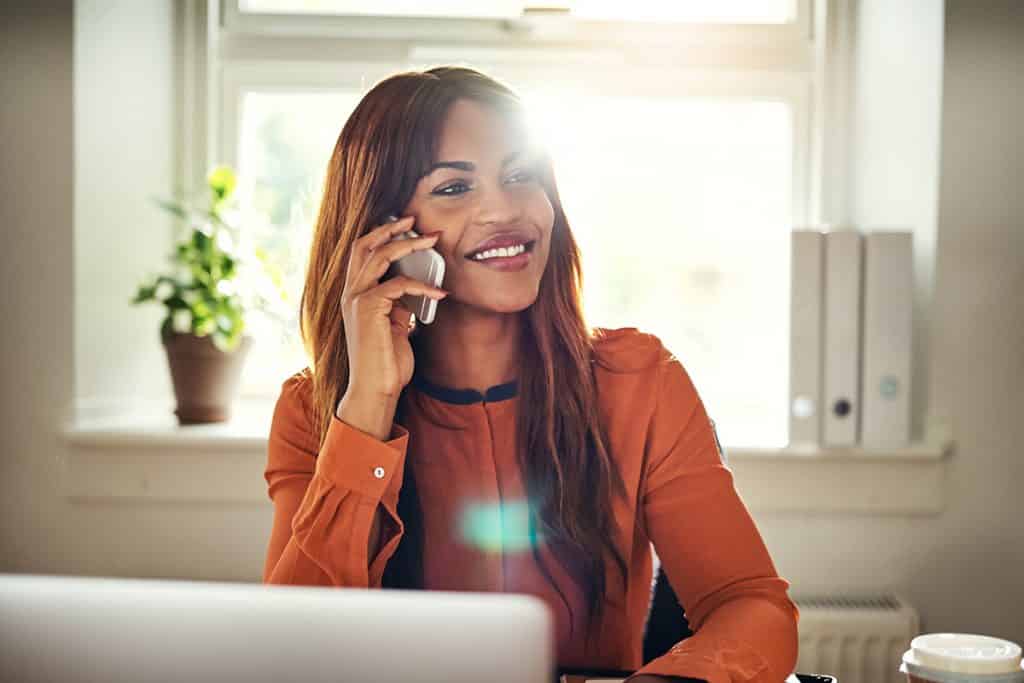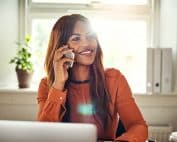 Do you share mandatory labor law postings with your remote workers?
This issue is getting more and more attention because of the rise in telecommuting employees. By law, you're required to provide mandatory notices to ALL employees. Although the regulations don't specify the format (paper or electronic), you're responsible for communicating the same information to your home-basedworkers as those on-site.
Without clear legal guidance on how to address this area of posting compliance, you'll need to use your best judgment. If your  remote employees come to your office at  least 3-4 times a month — and current labor law postings are displayed there — that should be sufficient. However, if these employees visit lessfrequently, you should consider making the notices available via email or the Internet in a format they can access at any time.
POSTING LAW FACT #3: Posting in Foreign Languages Isn't Always Optional
Foreign language postings apply to a wide range of businesses. In 22 states — plus Washington, D.C. — you must display certain postings in Spanish, regardless of workforce demographics or the presence of any Spanish-speaking employees.
| | | | | |
| --- | --- | --- | --- | --- |
| •  Alabama | | •  Kansas | | • North Carolina |
| •  Arizona | | •  Louisiana | | • Puerto Rico |
| •  California | | •  Maine | | • South Carolina |
| • Colorado | | • Maryland | | • Tennessee |
| •  Connecticut | | • Mississippi | | • Texas |
| •  District of Columbia | | • New Jersey | | • Utah |
| •  Florida | | • New Mexico | | • Virginia |
| • Georgia | | • New York | | |
Actual Locations with Spanish-Speaking Employees
f you have business locations with a significant number of Spanish-speaking employees who aren't proficient in English, you must display all federal postings in both English and Spanish. What is a "significant number" of Spanish-speaking employees? The law isn't definitive on this, so most employers display the federal posting in Spanish if it affects 10 % or more of their workforce at any given location. If you have Spanish-speaking employees, your state postings are a consideration, too. On a state level, there's no law mandating you to display every poster in both English and Spanish, even if you employ a lot of Spanish-speaking employees who aren't proficient in English. Yet most employers who must post the bilingual federal poster for their Spanish-speaking employees choose to post state postings in both languages.
POSTING LAW FACT #4: Posters May Need to Be Updated More than Once a Year
Labor law posting requirements change all the time, not just once a year.
Perhaps your business is in a state where the state minimum wage rate increases once a year (typically January), so you update your posters then. However, if you ONLY update your posters for the minimum wage change, you could be out of compliance throughout the rest of the year when other postings change. The laws affecting postings are revised all the time — whether it's new laws being passed, or existing laws being amended or repealed.
On average, there are 150 state posting changes a year — and at least half of these require an immediate poster update or replacement. Local changes occur even more frequently.
If you're only updating your posters once a year, you may be compliant with your state minimum wage, but you're at risk of noncompliance with other postings.
POSTING LAW FACT #5:
Your Workers' Comp Provider Won't Give You Everything You Need for Free
Many workers' comp insurance providers supply certain posters to their clients as a convenience. However, they typically supply only a few of the required federal postings (the OSHA safety poster, most commonly), and may not provide any state or local postings at all. And they rarely supply updated postings when requirements change. Remember: Partial compliance equals partial protection.
No One-Stop Shop for Free Government Posters
Federal, state and local agencies often don't work together, so there's no central place or website for all the necessary posters you are required to post. In fact, about 175 agencies nationwide are responsible for issuing at least 380 mandatory posters.
To manage posting compliance for just one business location, you wouldhave to contact up to nine agencies for federal and state posters. On top of that, around 22,000 U.S. cities and counties have their own governing agencies and ordinances. Not all of them have required postings, but many do.
Monitoring Takes Considerable Effort
To handle posting compliance on your own, you must research every posting requirement (and change) and contact the appropriate agencies in your jurisdiction — federal, state and local. This takes considerable time and effort, which makes it a daunting task for most businesses.
POSTING LAW FACT #6: Posting Requirements Aren't the Same for All Types of Businesses

Certain businesses have additional, industry-specific posting requirements. Some prime examples are public-sector employers, federal contractors, employers in the healthcare industry and employers in the restaurant industry.
Public-sector employers are government employers (not to be confused with publicly traded companies). Additional requirements for the public sector include an E-Verify poster, Right to Know posters, whistle blowerprotection posters and notices about electronic monitoring.
If you're a federal contractor — that is, you receive federal funding or you have any contracts with the government for goods or services — you're also responsible for additional postings. Your specific posting obligations will depend on the types of contracts you have and with what government agencies (and in some cases, the dollar amount of the contracts). If you don't comply with the applicable federal contractor posting requirements, you could face steep fines and even lose your government contract or funding.
The 14 postings required for federal contractors are:
| | | |
| --- | --- | --- |
| • PAID SICK LEAVE (JAN. 2017) | | • E-VERIFY/RIGHT TO WORK (UPDATED TWICE IN 2017!) |
| • MINIMUM WAGE (UPDATED! JAN. 2018) | | • WALSH-HEALEY PUBLIC/SERVICE CONTRACTS |
| • "EEO IS THE LAW" SUPPLEMENT | | • ARRA WHISTLEBLOWER RIGHTS |
| • PAY TRANSPARENCY STATEMENT | | • DHS FRAUD HOTLINE |
| • DOD FRAUD HOTLINE | | • NOTICE TO WORKERS WITH DISABILITIES |
| • DOD WHISTLEBLOWER | | • DAVIS-BACON ACT |
| • NLRA (REQUIRED BY EO 13496) | | • DOT FEDERAL HIGHWAY CONSTRUCTION |
If you're in the healthcare field, you may need up to 15 additional notices, depending on your state and the type of facility you operate. Examples include radiation notices and employee notices regarding patient rights.
Run a restaurant? Depending on your state, your additional posting requirements may include choking assistance information, notices for tipped employees, CPR procedures and information about serving alcohol to minors.
There are other industries, such as agriculture and transportation, with industry-specific requirements, but public sector, healthcare and restaurants are most affected.
Although it's not required and it's not a black-and-white law, posting both federal and state posters in Spanish and English is a best practice that can provide added protection in a legal dispute.
POSTING LAW FACT #7: You May Need to Display More than One Set of Posters
"Where should we post?"
"Do we need multiple poster sets for each location? Or is one set enough?"
These are common questions — and for good reason because not posting in proper locations (or not posting adequately throughout your facility) can be a problem.
The general rule is that posters must be displayed in prominent and conspicuous locations throughout your business where they're accessible to all employees. Accessibility implies areas that are frequented by your entire workforce.
In a small office, you can satisfy this requirement by posting in one location, such as an employee break room or hallway. Larger companies, however, may need more than one posting site to provide access to all employees.
To ensure compliance, you should target highly visible areas and/or spots that get the most employee traffic. In a large facility, this could mean posting near each employee entrance, as well the employee break room or HR department. Another option is to hang posters near time clock stations.
Job Applicant Postings
In addition to your employees, you also need to meet posting requirements for job applicants.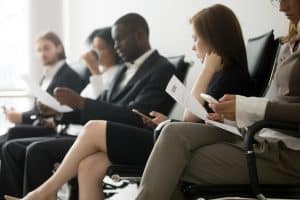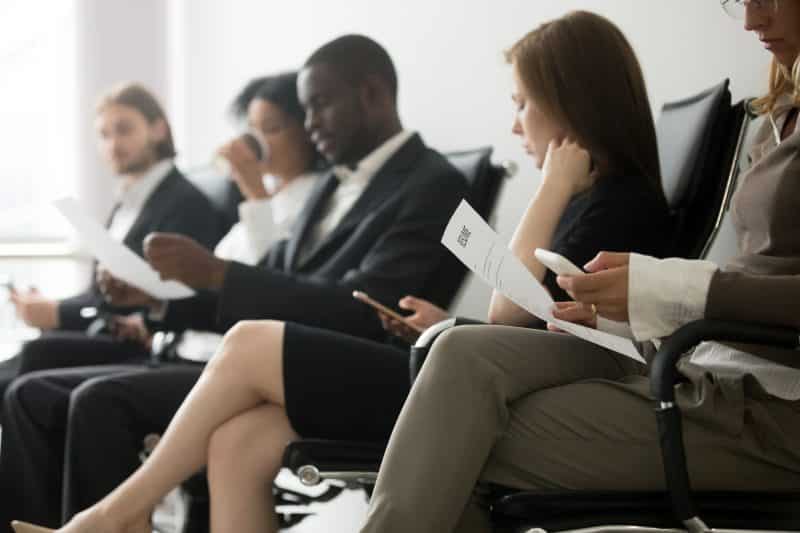 Four of the six mandatory federal postings must be displayed in areas where employees and applicants can view them. If you have applicants coming into your facility for any reason — whether to fill out an application or participate in an interview — you should display the necessary posters on the wall, just as with the regular employee-facing posters.
If you accept job applications on-line, you must provide a link to the current postings. Unfortunately, there is no magic number or formula provided by the regulations or the agencies. It really depends on the layout of your facility or office space.
POSTING LAW FACT #8: Ignoring Posting Laws Carries Serious Risk
"Government fines are so small, it's no big deal if we don't post."
"There are no poster police out there … so how would I even get caught?"
It's not unusual for business owners to underestimate the importance of posting compliance — or to think the risk is so minimal it doesn't really matter. But this could get you in trouble.
First, when it comes to the fines, the amounts are steep — and they can add up significantly if you have violations at multiple locations. On just the federal level, fines can be more than $34,000 per location for posting violations.
On a state and local level, the government posting fines are typically between $100 and $1,000 per violation. (Each posting carries its own fines, because every agency and posting law is different.)
What About the Poster Police?
The second misconception is that no one polices posters, so there's no need to worry about fines. True, the federal government rarely sends out representatives JUST to enforce posting laws. (This is more likely on a state or city level, when an enforcing agency or state attorney conducts a sweep of local businesses.)
This doesn't mean you're free from federal fines, however. Federal-level posting fines typically are assessed because an agency is on your premises for another reason. It could be a Form I-9 audit, an OSHA inspection, an EEOC onsite investigation or even a Department of Labor (DOL) follow-up to an employee complaint. The complaint or investigation could be completely unrelated to labor law posters, but the agencies will check posting compliance as part of an onsite visit.
Cutting corners with posting compliance could hurt you in two ways:
1. Statute of limitations — The statute of limitations is a big advantage for employers because it allows you to dismiss a claim that was filed too late. For example, the statute of limitations for a federal discrimination claim is 300 days. For an FLSA overtime case, it's two years. So, typically, if your business gets a claim from a former or existing employee outside of the established time period, you can move to have it dismissed. But problems can occur if there's a posting violation. If you have an outdated poster — or no poster at all — the courts may decide that the statute of limitations doesn't apply because you didn't notify employees about their legal rights and responsibilities in the first place. You can't use it as a defense, and the case may move forward against you.
2. "Bad faith" — Another way posting compliance comes into play is as evidence of "bad faith." This term refers to an intentional, dishonest act by not fulfilling legal obligations. A finding of bad faith can directly affect your damages in an employee lawsuit — either by inflating a damage award against you, or standing in the way of a good-faith defense that would otherwise reduce or eliminate your damages.
CONCLUSION: As you can see, labor law posting compliance is extremely complex. Even a small business can have substantial requirements from multiple federal, state and local agencies. As a premiere PEO, CBR (Creative Business Resources) is here to assist you and your business in every aspect of compliance.
Call CBR today at (602) 200-8500 or contact us online at here to discuss your needs with one of our HR experts!
source: https://www.dol.gov/general/topics/posters, https://www.humanresourcestoday.com