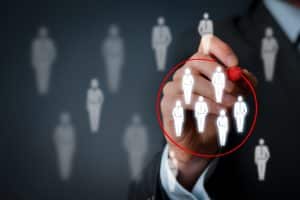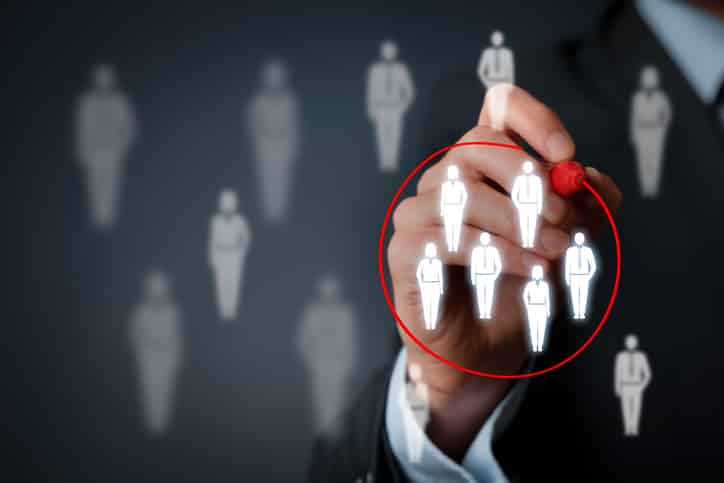 For an employer to succeed, the primary focus of all efforts must be advancing the organization's profitability and growth. However, HR issues inevitably generate time-consuming paperwork and legal pitfalls that interfere with this goal. Professional Employer Organizations (PEOs) and the growing trend of outsourcing HR functions have emerged as solutions, allowing employers to maximize workforce productivity, reduce costs and time spent on non-profit producing activities, avoid the risk of penalties by improving accuracy, and hire, retain, and develop outstanding employees.
What is a PEO?
A Professional Employer Organization (PEO) is a company that provides comprehensive HR services—including payroll preparation, employee benefits administration, talent management, and more—for organizations, which are often small and medium-sized businesses.
Here are five of the most significant benefits that employers may experience by outsourcing HR functions to a PEO like Creative Business Resources (CBR)—as well as the testimonials of a few CBR clients:
1. A strong workforce that will drive the organization's success.
All employers face the dilemma of how to build successful workforces. Partnering with a PEO helps employers gain an edge in the talent wars when recruiting and retaining highly qualified employees, provide effective training and development opportunities, and manage employee performance.
By leveraging a PEO's large group buying power, smaller and medium-sized organizations are able to offer competitive benefits packages—including health insurance—at affordable rates. These benefits help to entice job candidates and retain employees. One of CBR's clients is a successful Phoenix-area charter school called American Leadership Academy (ALA). CBR provides multiple HR services for ALA, including managing employee health insurance benefits. Brent McArthur, CEO of ALA, has been impressed by CBR's services, stating that "CBR is consistently proactive in assessing our HR and medical coverage needs and then developing options and recommendations for improving the delivery of services, as well as reducing costs."
PEOs can also strengthen and simplify an organization's opportunities for employee training and development. For example, CBR helps organizations create on-the-job training materials that may be customized to suit the needs of individual employees. Not only do these offerings boost employee engagement and loyalty, but organizations benefit from sharpening employees' knowledge and skill sets.
2. Reliable compliance with quickly changing HR laws. 
Laws impacting employers are constantly evolving—and unforgiving to organizations that do not comply with the latest requirements. PEOs like CBR help employers navigate the important changes brought about by new laws, regulations, and court decisions.
CBR also ensures that all forms, including I-9s and payroll tax forms, are completed promptly and accurately. As the CEO of CBR client, All Things Metal, Timothy Rock loves the freedom that comes from entrusting some of these matters to third-party HR experts. "The CBR team processes all of our I-9s and manages the e-Verify program at onboarding," said Timothy. "We do not have to keep any HR records onsite, and if ATM ever gets audited, CBR will manage it completely."
3. Less time spent on paperwork—and more time and resources available for profit-producing activities. 
HR activities like payroll processing, benefits administration, employee timekeeping, and many others are necessary aspects of running a business, but they are also time-consuming and distract employees from their core, profit-producing job duties. When these activities are outsourced to a PEO, employers are free to focus on the growth and success of their organizations.
Brad Klein, President of Paid in Full, thanked CBR "for taking over our administrative responsibilities concerning employee timekeeping and tracking, payroll, 401k, benefits, and more. The time we save letting you and your expert staff handle our HR-related matters has made a huge difference to our company in terms of productivity, efficiency, and even cost. What once took us hours to accomplish now takes only minutes and better yet, CBR does it without mistakes."
4. Improved net profits through greater accuracy and efficiency.
Since HR activities are a PEO's key areas of focus, the PEO is adept at performing them efficiently and accurately. This expertise helps employers minimize the risk of costly penalties and streamline processes like payroll, new employee onboarding, and benefits administration.
One of CBR's clients, a small real estate company called PayingCashforHouses.com, partnered with CBR after having negative experiences with other PEOs. The CBR team quickly realized that a previous PEO had caused PayingCashforHouses.com to be overcharged on payroll taxes by up to $55,000 per year. CBR then reviewed the company's employee benefits program and found that numerous oversights were costing it thousands of dollars in unnecessary premiums. CBR rectified these expensive errors immediately. Impressed by these results, as well as CBR's professionalism, transparency, and strong ethics, PayingCashforHouses.com hired CBR to manage its payroll processing and taxes, workers' compensation, employee benefits, time and attendance tracking, and other HR needs. By fixing costly mistakes and more efficiently managing PayingCashforHouses.com's HR functions, CBR saved the company an estimated $120,000.
5. Lower workers' comp costs and safer workplaces. 
For many employers—particularly construction companies or those that engage in other inherently risky activities—workplace safety is a constant concern. When a worker is injured, the employer faces numerous potential costs, including medical expenses, lost productivity, and higher premiums for workers' comp insurance. At CBR, our risk management department strives to keep our clients' workers safe and costs low by preventing accidents in the first place and aggressively managing any claims that occur.
Through working with CBR, All Things Metal has experienced a dramatic decrease in workers' comp rates, as well as improved employee morale. CEO Timothy Rock said, "We use CBR's dedicated risk management department as an external audit resource for our safety program. In the event that a claim occurs, CBR proactively manages it on a weekly basis and administers a Return-to-Work program. Since their CEO, Michael Tope, has owned construction companies, the CBR team really understands the nuances of construction and the challenges that businesses in our industry face."
CBR can help your organization capture these benefits of HR outsourcing—and more! Contact CBR today to learn about our comprehensive HR services.