In recent months, the California Legislature has been busy enacting a series of new laws designed to enhance the rights of employees. From an attempt to narrow the gender wage gap to protections for immigrant workers, these laws—which will go into effect on January 1, 2018—will impose new requirements on public and private sector employers alike. In order to comply, organizations may need to update their job applications, employee handbooks, HR training procedures, and more.
Here are some details about five of the most impactful new employment laws that will affect California employers beginning in 2018:
Nearly one-third of all adults in California have a history of criminal convictions that could compromise their chances of securing employment. In order to help these individuals avoid the common problem of being rejected for employment outright, California's "ban-the-box" initiative has prohibited state and local governments from asking job candidates about their conviction histories on employment applications since 2013. The Fair Chance Act will extend ban-the-box requirements to most private sector employers.
Specifically, AB 1008 will prohibit organizations with five or more employees from:
Including questions on job applications that ask about an applicant's conviction history
Asking about or considering conviction history before giving an applicant a conditional offer of employment
Considering, distributing, or disseminating information about an applicant's prior arrests, diversions or convictions
Employers that want to deny an applicant a position based solely or partially on his or her conviction history must conduct an individualized assessment to determine whether the applicant's convictions have a "direct and adverse relationship with the specific duties of the job." If, after conducting this assessment, the employer still chooses to deny employment, the applicant must be provided with written notice of the decision. The applicant will then have five business days to respond before the employer may make a final decision.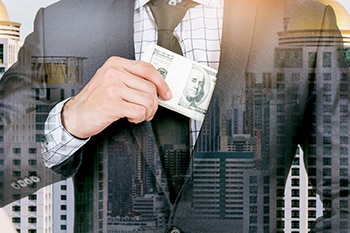 This law will prohibit employers (including state and local governments) from asking about an applicant's salary history. The goal of AB 168 is to rectify the gender wage gap by preventing employers from relying on an applicant's past compensation in determining what salary they will offer. However, employers may rely on an applicant's compensation history if the applicant discloses it voluntarily and without prompting. In addition, the law will require employers to provide applicants with a pay scale for the open position upon request.
Currently, the California Family Rights Act (CFRA) requires organizations with 50 or more employees to provide eligible employees with twelve weeks of job-protected leave following the birth or adoption of a child or a foster care placement. SB 63 will extend this right to parental leave to employees of medium-sized organizations with between 20 and 49 employees. The goal of the law is to allow new parents sufficient time to care for and bond with their children—particularly during the early formative weeks of an infant's life—without fear of losing their jobs.
In order to qualify under the New Parent Leave Act, an employee must:
Have worked for the organization for more than 12 months
Have completed at least 1,250 hours of service over the previous 12 months; and
Work at a location where the organization employs at least 20 people within 75 miles
In addition to providing eligible employees with new parent leave, SB 63 authorizes the California Department of Fair Employment and Housing (DFEH) to create a mediation pilot program for parties involved in complaints related to the law. Under the pilot program—which is set to end on January 1, 2020— an employer that receives a right-to-sue notice has 60 days to request that all parties participate in DFEH's Mediation Division Program. If an employer requests this course of action, the plaintiff employee may not pursue a civil action until the mediation is complete, unless the employee declines to participate in the mediation.
Under the California Fair Employment and Housing Act (FEHA), organizations with 50 or more employees must provide sexual harassment training to all supervisors. SB 396 stipulates that this training will need to include examples of harassment based on sexual orientation, gender identity, and gender expression. Organizations must also post DFEH's poster on transgender rights.
AB 450 is California's response to the federal government's indications that penalizing undocumented immigrants is now an enforcement priority. Unless required by federal law, AB 450 will prohibit both public and private employers from permitting immigration enforcement agents to:
Enter non-public areas of a workplace without a judicial warrant
Access, review, or obtain the organization's employee records without a subpoena or court order
In addition, AB 450 will require employers to:
Notify employees that an immigration agency will be inspecting I-9 records or other employee records, within 72 hours of receiving notice of the inspection
Provide the results of the inspection to affected employees and their representatives, as well as any obligations owed by the employer and employee as a result of the inspection
Employers may be subject to fines of up to $5,000 for a first violation of AB 450, and up to $10,000 for a subsequent violation.
As California employers prepare for the impact of these new laws, consulting an HR expert will help them gain a better understanding of the requirements and reduce liability. At Creative Business Resources, our team will work with your organization to review and update your employment applications, HR training processes, employee handbooks and other policies, immigration compliance procedures, and more. Contact CBR today to speak with one of our HR consultants!