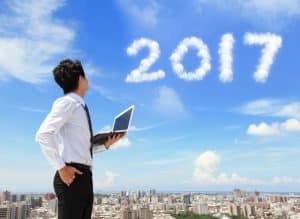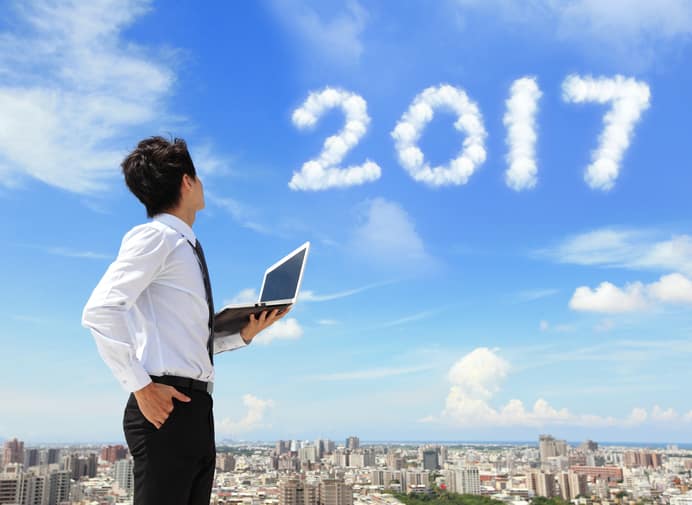 The world of HR is constantly evolving, as laws impacting employers change, workforce demographics shift, and new trends redefine the employer-employee relationship. Since people are among any organization's most valuable assets, the ability to stay ahead of these changes has a direct impact on business success.
In 2016, employers and HR managers faced numerous hurdles, including expansion of the Affordable Care Act (ACA), stiff competition for talent as a result of low unemployment, and an increasingly multigenerational workforce. As organizations plan for the months ahead in 2017, here are five HR goals that will be particularly important this year:
Stay updated on changing HR laws
In 2016, many medium-sized businesses became subject to the ACA's employer mandate when the law's definition of an applicable large employer (ALE) expanded to cover those with 50 or more full-time employees. At this time, the ACA remains in effect and ALEs are still required to submit Forms 1094-C and 1095-C to the IRS by February 28, 2017, or March 31 if filing electronically. However, President-elect Trump has vowed to repeal the controversial law, so employers should keep abreast of the latest federal actions on the ACA—and any new healthcare plans that may be enacted to replace it.
During 2016, voters in many cities and states passed assertive new minimum wage and paid sick leave laws that went into effect on January 1, 2017. For example, Arizona's Prop. 206 raised the state minimum wage to $10 per hour for this year. This amount will increase in annual increments to $12 per hour by 2020. Employers must be proactive in planning for the additional costs that such changes will bring, and should also remain aware of the possibility of legal challenges to these laws.
Finally, a federal court in Texas is still considering the fate of the proposed FLSA rule on overtime pay. The rule—which was scheduled to take effect on December 1, 2016—would have drastically expanded overtime protections by more than doubling the salary threshold for employees to be considered exempt. However, Judge Amos Mazzant temporarily blocked the rule on the theory that the Department of Labor had exceeded its authority by so aggressively changing the salary threshold. While it remains unclear whether the rule will ultimately be upheld, employers should prepare for some expansion of overtime pay requirements since the existing regulations have not been updated since 2004.
Understand the needs of the multigenerational workforce
Although Baby Boomers have been retiring in droves for several years, many of the generation's younger members remain in the workforce. At the same time, members of Generation Z—which is generally defined as encompassing those born between the mid-1990s and late 2000s—are beginning to enter the professional world. Millennials are increasingly joining their Generation X predecessors in management positions. Each of these generations has different values, motivators, communication styles, and work habits, which may cause friction and misunderstandings in the workplace.
To maintain harmony and ensure that each employee performs optimally, managers should take the time to understand and, when possible, accommodate each generation's quirks. For instance, younger workers tend to prefer email and text communication over phone calls, and place a high value on telecommuting and flexible work schedules. On the other hand, older workers generally feel more comfortable with face-to-face and phone communication, and associate success with the number of hours spent at the office. Although accommodating these idiosyncrasies is a challenge for managers, attempting to force one generation to adapt to another's styles will likely breed resentment and diminish productivity. Managers should also consider in-person team building exercises among workers of different generations as a way to erode stereotypes and communication barriers.
Find creative ways to attract and retain talent
The national unemployment rate hovered under 5 percent for most of 2016, causing intense competition for top talent among employers. This trend is expected to continue in 2017. Therefore, employers must think strategically about ways to recruit and retain highly qualified individuals. While competitive salaries and benefits packages are always powerful tools for recruitment, employers should consider other ways to attract candidates. For example, emphasizing work-life balance and flexible work arrangements will appeal to the growing number of Millennial and Generation Z employees. Organizations should also invest in the recruitment process to ensure that they are leveraging the most effective ways to reach candidates and creating a positive experience for each prospective employee.
Focus on employee training and development
In addition to equipping employees with the tools they need to excel, training and development opportunities boost employee engagement and retention. When workers know that their employers are willing to invest in cultivating their potential, they feel more motivated and committed to the success of the organization. For businesses where safety is a key issue, regular safety training programs are essential for preventing accidents and lowering workers' compensation costs. With the help of technology, employers can offer a variety of low-cost e-learning opportunities, which allow employees to bolster their knowledge and skill sets at their convenience.
Seek out opportunities to streamline HR processes
Most HR professionals contend with a seemingly endless paperwork burden, which detracts from their core job duties. Working with a provider of HR outsourcing services like Creative Business Resources (CBR) can help organizations reduce paperwork and streamline processes, particularly in the areas of payroll, new employee onboarding, time tracking, and the administration of employee benefits.
Which HR goals will your organization pursue to maximize success in 2017? CBR can help you boost productivity, build a strong workforce, and remain legally compliant in light of changing HR trends. Contact CBR today!
(Sources: https://www.businessnewsdaily.com/6609-multigenerational-workforce-challenges.html).