HR OUTSOURCING CASE STUDY
REDUCE COSTS AND FREE UP TIME WITH CBR'S HR SERVICES
Company Hires HR Outsourcing Firm, Overcomes Fear of Employee Leasing and Reaps Other Benefits
My husband and I have owned our own printing business for 14 years. We had no reason to believe we needed to outsource HR, as things were progressing fine and we were making a good living. As owners, we handled employee issues, and we outsourced our payroll services to a trusted source, so we had it covered. In fact, the thought of leasing employees was scary at first because of our fear of losing control of what we had worked so hard for. We had looked at employee leasing, but always stayed with our internal structure because it seemed to be working.
However, when our healthcare renewal came in at 30%, again, we quickly decided to research our employee benefits options one more time. Sure enough, with a move to CBR, we saved significant premium dollars on our healthcare program, and were able to offer a choice of employee benefits to our employees for the first time. Usually, with 25 employees, most healthcare carriers won't offer much of a choice. It's one plan for everyone, and that's just how it works.
And, although significant, the savings on healthcare was not our only reason for ultimately outsourcing HR. We also felt compelled by the fact that we were gaining a partner to assist us with all of our HR needs. Employment issues, government compliance, safety matters and an employee handbook were things we had previously tried to address, but as small business owners, we are too busy with our business to effectively deal with these important issues. I like knowing there is another expert behind me, handling the areas where I am not an expert.
As our company has grown, the employee issues have grown, so the local presence of our partner, CBR, is a big plus for us. We have quick access to a human being for important last minute items, either for us or for our employees.
Having the whole HR process outsourced has given me peace of mind that the details are handled. I have one contact for my employee-related issues, and I can focus on what I need to do for my business. I am more than pleased with my decision to move to HR Outsourcing. Printing is what we do, HR is what CBR does for us.
Lorrie, Phoenix Printer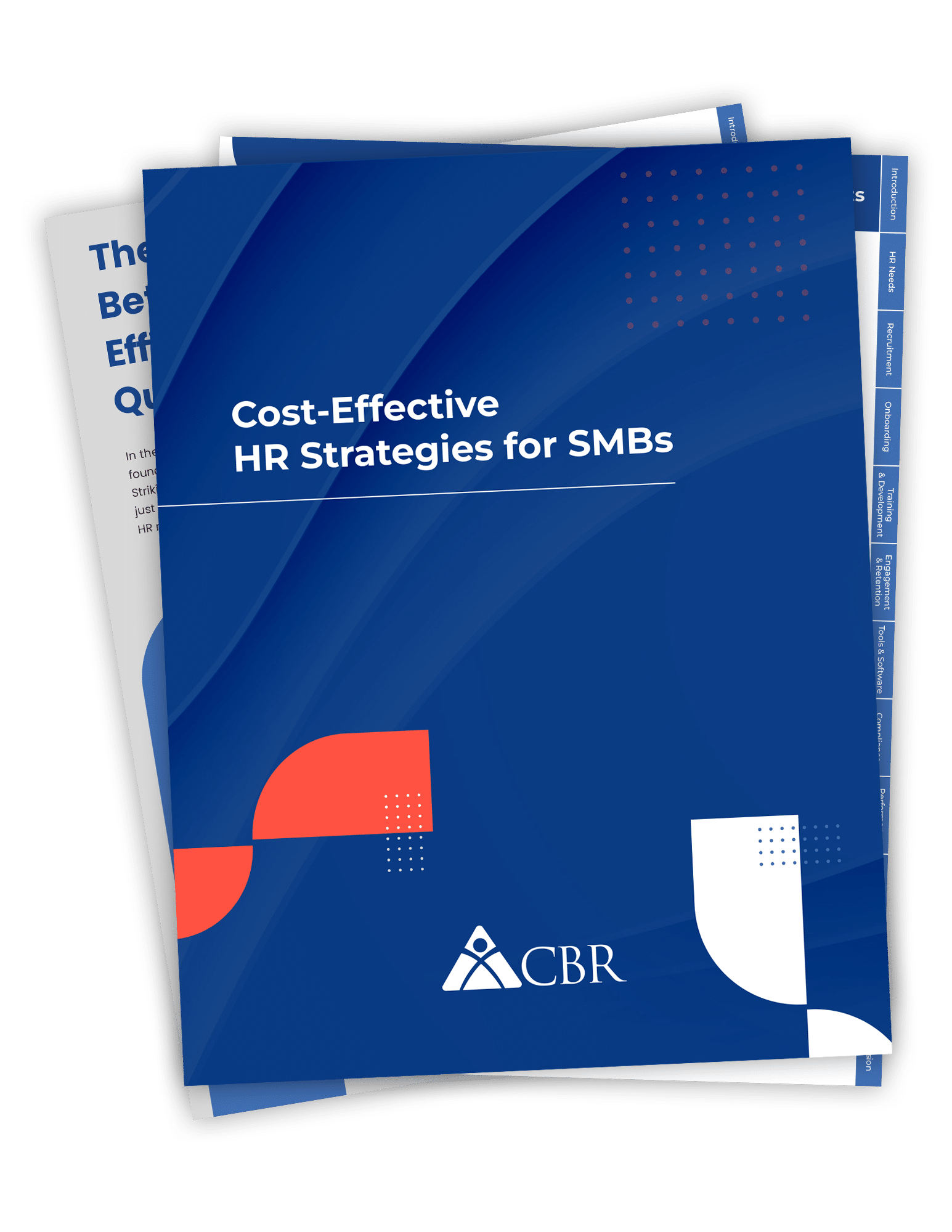 THE ULTIMATE HR GUIDE
to onboarding, training, and retaining top talent.
REQUEST A PROPOSAL OR SPEAK WITH AN HR CONSULTANT
Call us at (602) 200-8500 or request a proposal and an HR Consultant will contact you to discuss customized HR services for your business.