Somewhere inside, we hear a voice. It leads us in the direction of the person we wish to become. But it is up to us whether or not to follow.
– Pat Tillman
CBR Honors American Veterans
CBR is proud of all American veterans, but especially our own Cory Booth and Eric Tope.
Your support will help empower the Tillman Scholars as leaders for our country and communities.

To honor them, some of our staff members are participating in Pat's Run on April 21, 2018. Pat's Run is the signature fundraising event to support the Pat Tillman Foundation's Tillman Scholars program. Tillman Scholars are American veterans who become valuable leaders in society. (See Greg Freisingr's story in the video to the right.)
We invite client companies, employees, friends and others to honor the American heroes in your lives! Pat's Run is sold out for 2018, but you can still honor a veteran by donating in the memory or honor of your own American hero. (Donations are tax deductible and go directly to the Pat Tillman Foundation.) Just click the donate button below.
When you do that, please send us the story of your American hero! For each donation, we will post your story, honoring YOUR American hero, on our website!
Thanks in advance for your support of American heroes!
Serving After Service: Advancing Human Performance
The "Serving After Service" series examines how Tillman Scholars are serving in news ways to strengthen communities at home and around the world. After 9/11, Greg Freisinger answered the call to serve as an Army officer, deploying with the 84th Engineer Battalion to Iraq and Southeast Asia. Following active-duty, he earned his Ph.D. as a Tillman Scholar in Biomechanical Engineering at The Ohio State University. Now, Greg is teaching the next generation of Army officers at the U.S. Military Academy at West Point. As an assistant professor, he is advancing research on human performance and technology to improve the lives of soldiers in combat and injured veterans at home. Learn more about Greg's impact at www.pattillmanfoundation.org.
An Incredible Year of Impact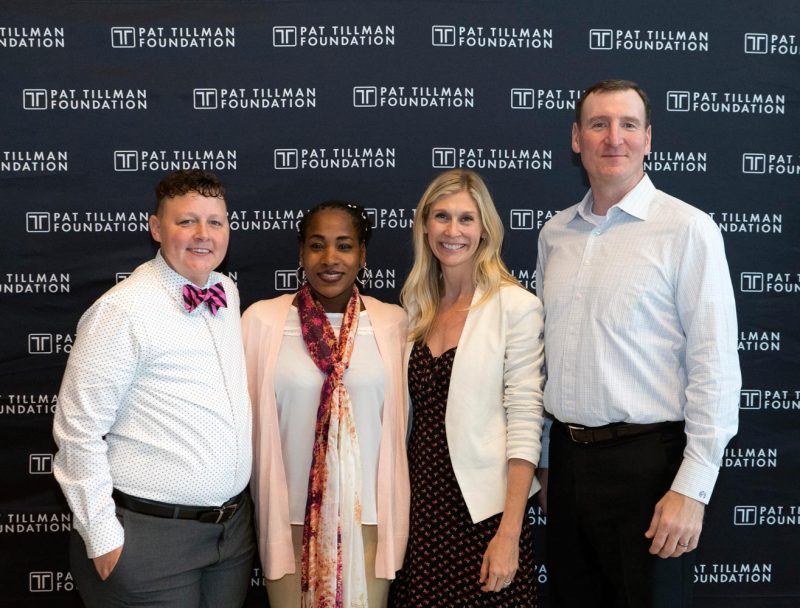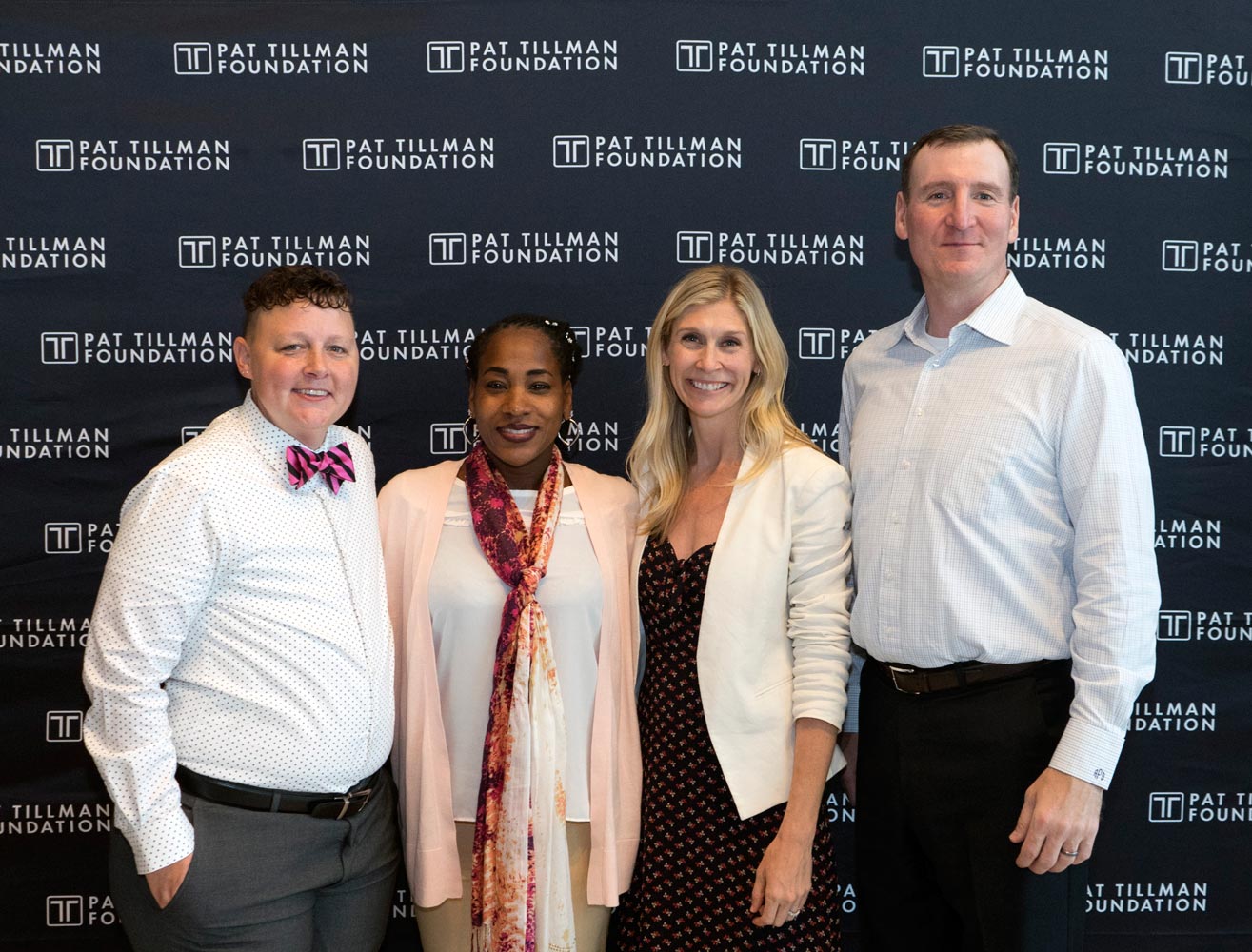 2017 has been an incredible year thanks to the generosity of our supporters. 
We welcomed another remarkable class of Tillman Scholars, and expanded the network to more than 520 leaders nationwide. As the next generation of private and public sector leaders, the Tillman Scholars are tackling challenges across national security, healthcare, technology, civil rights and education.
See how Tillman Scholar Greg Freisinger is one of many scholars serving after service to improve the lives of soldiers and injured veterans. Then read our 2017 Impact Report to learn more about how your commitment empowers the next generation of private and public sector leaders for our country and communities.
100+
UNIVERSITIES AND GROWING
525
TILLMAN SCHOLARS IN OUR NETWORK
$15+ MILLION
INVESTED
TO DATE
Pat never stopped pushing the limits as an athlete. Told he was too small to ever play football, he defied skeptics, first as an All-American ASU Sun Devil and then, as a record-breaking safety for the Arizona Cardinals. Even in the off-season, he never quit challenging himself at marathons and half-Ironman triathlons nationwide. Today, Team Tillman is keeping Pat's passion and intensity alive while inspiring others to live up to their potential. A community of everyday athletes, civilian and military, we participate as a team or individually in marathons, half-marathons, triathlons, cycling and other athletic events to honor Pat. To date, we have raised over $1 million to fund scholarships for Tillman Scholars, who share Pat's commitment to service, learning and action. If you're looking for a challenge as a seasoned athlete, weekend warrior or new runner, take a moment to explore some of our Team Tillman events. Each race is guaranteed to both motivate and inspire you—and your commitment will help us keep Pat's legacy alive for years to come. Register now to join Team Tillman and participate in one of our events: www.pattillmanfoundation.org/teamtillman