PHOENIX
TIMEKEEPING SOLUTIONS
Ready to begin freeing up time to grow your business while the HR experts at CBR ensure that your HR administration is handled accurately and efficiently?
REDUCE COSTS AND FREE UP TIME WITH CBR'S HR SERVICES
Improve Payroll Preparation with Phoenix Timekeeping Solutions
An employee earning $12 per hour with an average of 20 minutes per day of untracked breaks, extended lunches, etc., has received $1,040 per year in unearned wages!
Are you looking for an easy, cost-effective way to track employee time and attendance? Would you like to gain increased productivity, while conveniently monitoring time off requests and approvals electronically?
If so, CBR's WebClock offers the timekeeping solution you need!
With a minimal investment in time and money, your organization could enjoy greater productivity and save costs with more accurate payroll information. CBR's time-tracking system is a versatile, secure, web-based platform. WebClock is available to users regardless of location—making it an excellent choice for organizations that employ remote workers.
Through our online portal, both employees and managers have access to HR and payroll functions. Managers can access existing payroll reports and invoices, create their own reports, and review training and licensing information. Employees can change personal data and view payroll history, including pay stubs.
Contact CBR today for more information or to request an online demo! Be sure to ask about our timekeeping solutions, customized reporting, and paycheck calculators.
Interested in other HR outsourcing services, such as human capital management, workers' compensation insurance and risk management, or employee benefits administration? Contact us at (888) 700-8512 to speak with an HR consultant!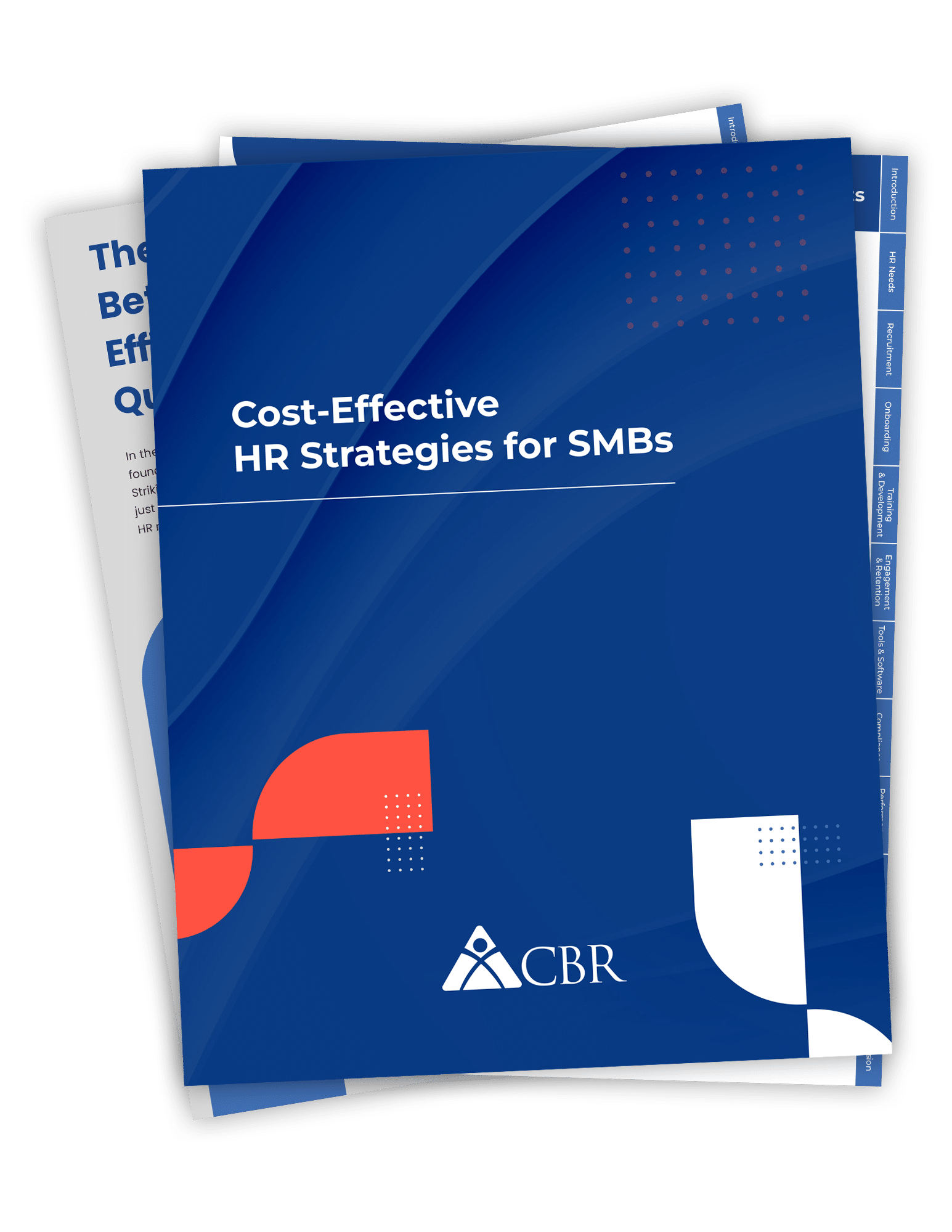 THE ULTIMATE HR GUIDE
to onboarding, training, and retaining top talent.
REQUEST A PROPOSAL OR SPEAK WITH AN HR CONSULTANT
Call us at (602) 200-8500 or request a proposal and an HR Consultant will contact you to discuss customized HR services for your business.