LOS ANGELES HR OUTSOURCING
Ready to begin freeing up time to grow your business while the HR experts at CBR ensure that your HR administration is handled accurately and efficiently?
REDUCE COSTS AND FREE UP TIME WITH CBR'S HR SERVICES
Improve Your Bottom Line By Working with a Los Angeles HR Outsourcing Company
What is HR Outsourcing?
HR Outsourcing companies help organizations—typically small businesses with 200 or fewer employees—manage their HR functions in an efficient, accurate, and cost-effective way. These companies offer a variety of HR Outsourcing services, including employee benefits administration, HR compliance, workers' compensation and risk management, recruitment services, talent management, and payroll services.
Wondering if an HR Outsourcing company might be a good partner for your business? Here are the answers to a few frequently asked questions about outsourcing HR:
Is it cost-effective for a business to hire a third party for tasks that its employees could perform?
In Los Angeles, working with an HR Outsourcing company makes even more sense than it does in other metropolitan areas due to the city's higher-than-average cost of living. As an employer in LA, the value of your time is simply greater and the costs of HR administration inevitably grows along with your company's size and worth. At some point, the only way to spend less on these tasks is to find a way to handle them more efficiently. Working with a company like CBR is a smart option for managing your increasing HR burden.
Are the upfront costs associated with outsourcing company worthwhile?
The expenses associated with outsourcing HR are usually offset by several factors:
Employees are free to focus on the core activities that move the organization forward, not time-consuming administrative tasks.
Since companies like CBR specialize in HR functions, we are structured to complete them more efficiently with a minimized risk of costly penalties due to inaccuracies. This is of particular importance as the regulatory burden on employers continues to increase.
HR Outsourcing companies exercise greater bargaining power when it comes to negotiating the best prices and coverage for group insurance benefits—enabling your organization to save money while offering employees high-quality benefits.
HR Outsourcing companies help employers reduce the costs of workers' compensation insurance by creating safer workplaces and aggressively managing claims.
HR experts can assist with hiring, developing, and retaining top talent, enabling organizations to build human capital that drive success.
Couldn't a company have its staff perform administrative tasks as time permits?
Perhaps—but from a business standpoint, doesn't it make more sense to spend valuable resources on the tasks that increase market share and profitability? Is part-time attention truly adequate? With a company like CBR, each task is completed by an HR professional who specializes in that task, enabling them to perform it quickly and accurately. At CBR for example, employee benefits administration is handled by specialists who know how to find the best prices on group insurance, administer group plans, and answer all of your employees' questions.
What should employers do if they think that working with a Los Angeles HR Outsourcing company might be right for their organization?
If you believe that your company would benefit from the improved accuracy, efficiency, and cost-effectiveness that outsourcing offers, send CBR a message (https://cbri.com/contact/) or call us toll-free at (888) 700-8512. One of our HR professionals will help you examine the options available to your organization and identify opportunities for cost savings.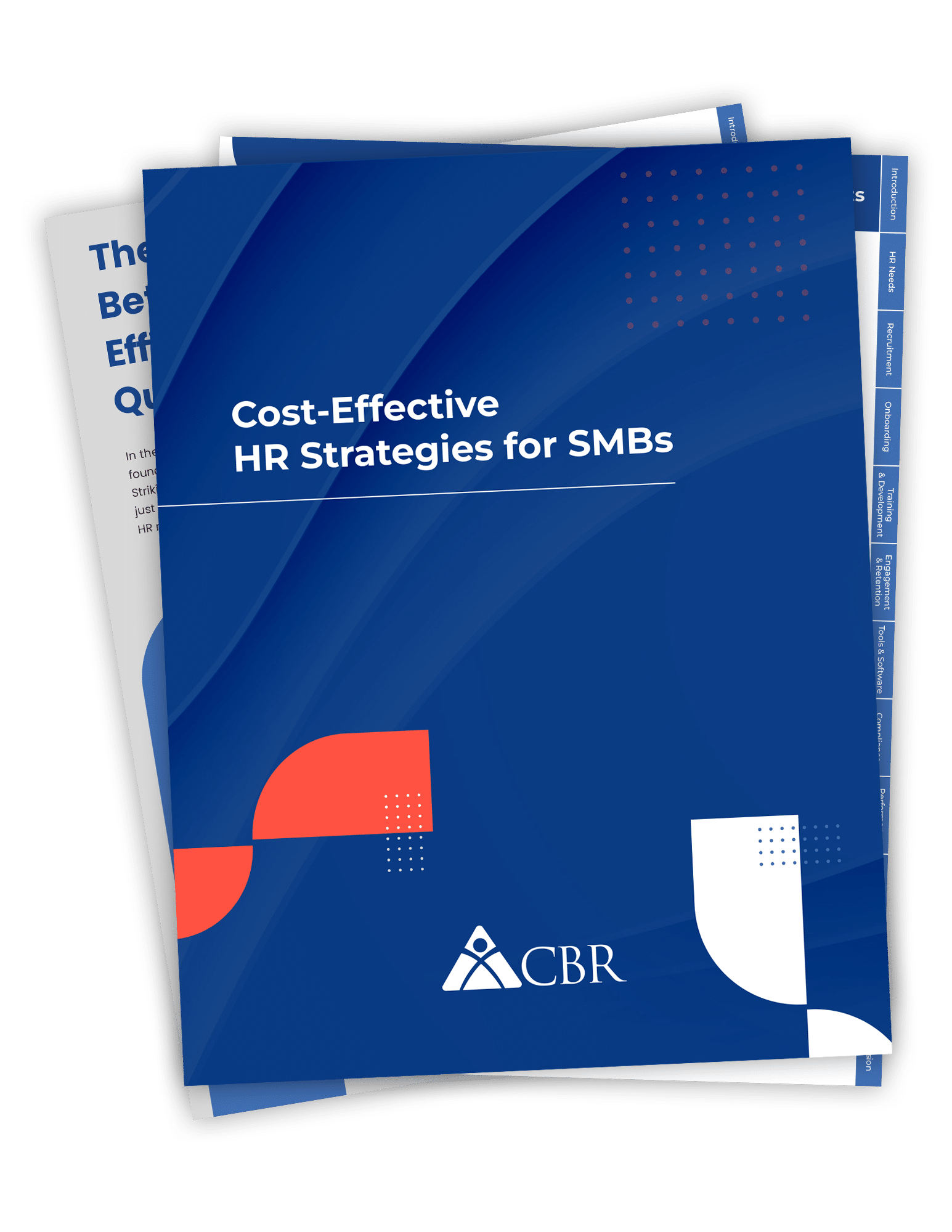 THE ULTIMATE HR GUIDE
to onboarding, training, and retaining top talent.
REQUEST A PROPOSAL OR SPEAK WITH AN HR CONSULTANT
Call us at (602) 200-8500 or request a proposal and an HR Consultant will contact you to discuss customized HR services for your business.