BENEFITS OF HR OUTSOURCING
REDUCE COSTS AND FREE UP TIME WITH CBR'S HR SERVICES
The Benefits of Using an HR Outsourcing Company
Outsourcing HR functions offers numerous benefits to your organization and your employees. Here are a few examples:
Benefits of HR Outsourcing
Refocuses energy on revenue-generating tasks
Controls costs
Saves time and minimizes paperwork
Provides reliable, professional compliance in areas like employment, labor and immigration law, and payroll
Reduces workforce turnover and helps to attract qualified employees
Professional claims management for workers' compensation and unemployment
Access to better benefits packages at more affordable rates
Provides professional human-resource management, including employee handbooks, training, and enforcement of company policies and procedures
Reduces accounting costs
Minimizes employer liabilities
Benefits of HR Outsourcing for Employees
Comprehensive benefit design, including medical, vision, dental, and life insurance plans
On-time, accurate payroll processing and reporting
Professional assistance with employment-related problems
Better employer/employee communication
Helpful and informative orientations, trainings, and employee handbooks
Safer workplaces and access to effective return-to-work programs
Up-to-date information on labor regulations and workers' rights
Efficient, responsive claims processing
Employee level online access to HR data such as pay stubs and benefit elections
As a leading HR Outsourcing company, Creative Business Resources delivers all of these benefits: professionally managed programs covering workers' compensation, HR compliance, payroll, benefits design and administration and talent management from a single source. Contact us (https://cbri.com/contact/) today to speak with an HR consultant!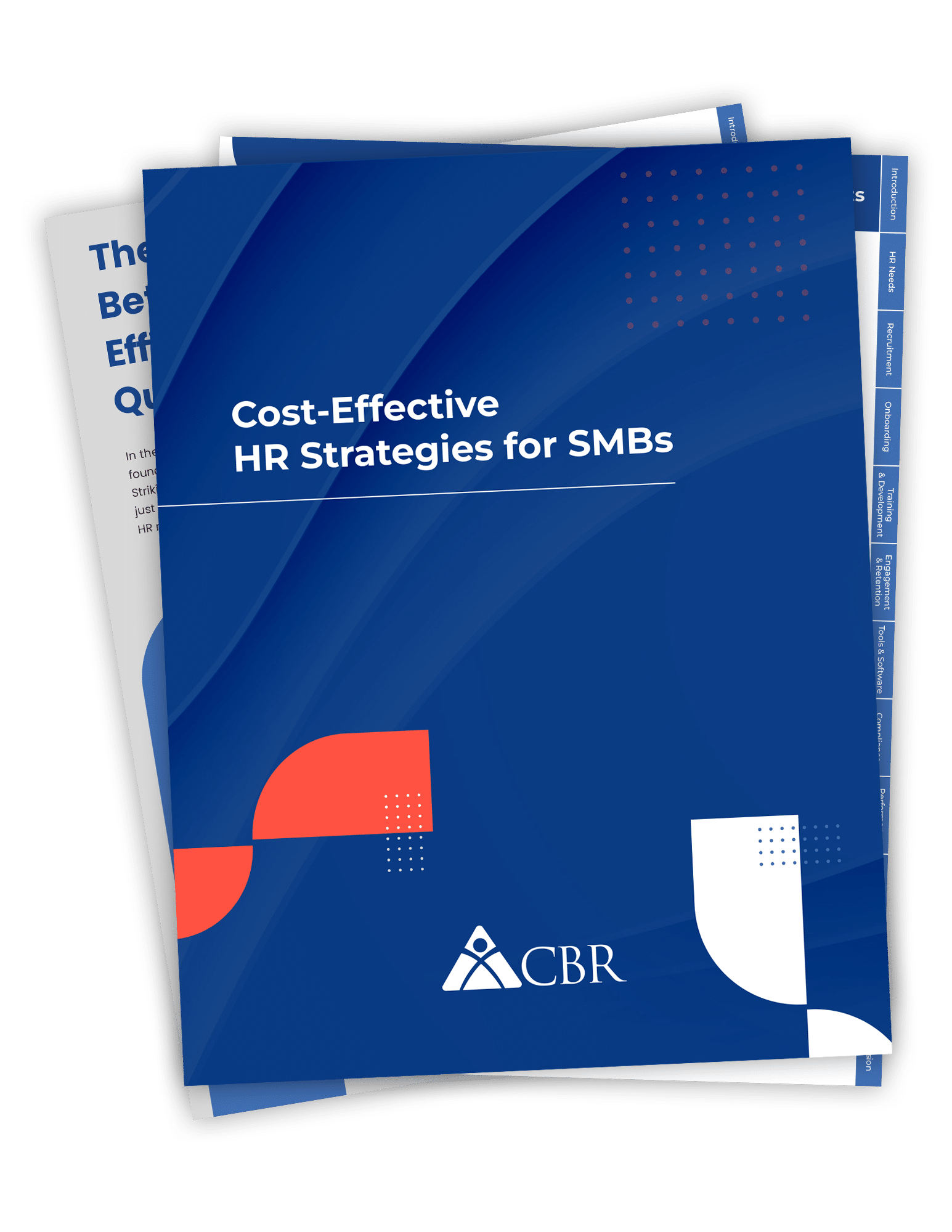 THE ULTIMATE HR GUIDE
to onboarding, training, and retaining top talent.
REQUEST A PROPOSAL OR SPEAK WITH AN HR CONSULTANT
Call us at (866) 348-6280 or request a proposal and an HR Consultant will contact you to discuss customized HR services for your business.