HR OUTSOURCING FOR HOME HEALTHCARE AGENCIES
REDUCE COSTS AND FREE UP TIME WITH CBR'S HR SERVICES
Is your agency facing a shortage of qualified workers?
A strong workforce is the key to success for any business—but as our population ages and demand for home healthcare surges, many agencies are struggling to recruit, train, and retain qualified employees.
In addition, the Affordable Care Act (ACA) and other regulations governing healthcare providers impose a hefty administrative burden on these businesses, interfering with their ability to focus on patient care.
As your business navigates growing customer demand and a changing regulatory landscape, outsourcing HR functions to CBR can help you build and manage a successful workforce. Our team of HR professionals provides assistance with:
Recruiting qualified candidates
Maximizing each employee's potential through training and development opportunities
Offering and administering employee benefits
Ensuring compliance with state and federal laws
Ready to harness the power of a successful workforce and a minimized HR administrative burden? Call CBR today at (866) 348-6280 or click here to receive a quote for your business!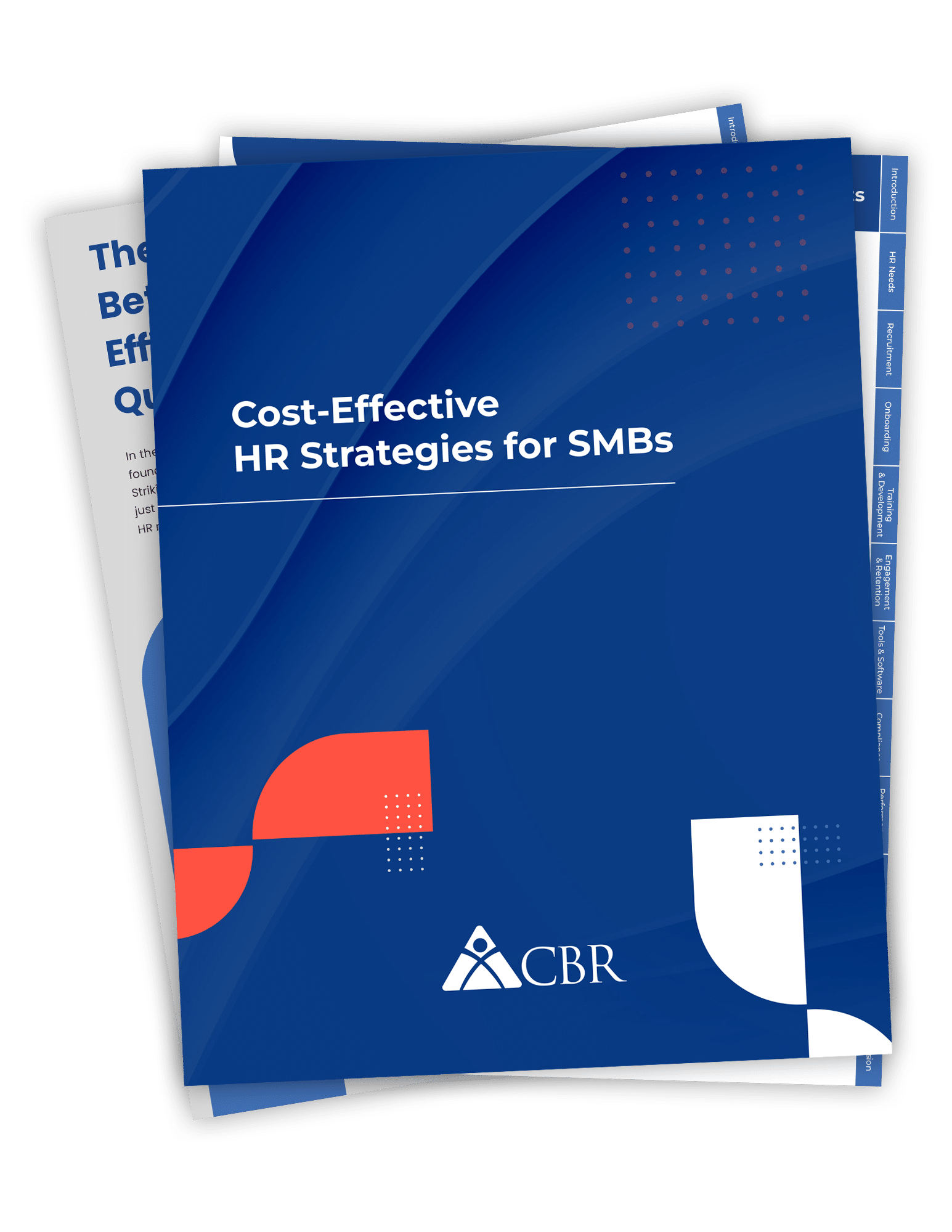 THE ULTIMATE HR GUIDE
to onboarding, training, and retaining top talent.
REQUEST A QUOTE OR SPEAK WITH AN HR CONSULTANT
Call us at (866) 348-6280 or request a proposal and an HR Consultant will contact you to discuss customized HR services for your business.