HR SERVICES FOR CHARTER SCHOOLS
REDUCE COSTS AND FREE UP TIME WITH CBR'S HR SERVICES
CBR Makes the Grade by Helping American Leadership Academy Optimize Results on a Limited Budget
As publicly funded institutions that enjoy significantly more autonomy than traditional public schools, charter schools have surged in popularity in recent years because they tend to offer high-quality educations and innovative academic approaches. However, charter schools face certain unique challenges, many of which stem from the fact that they generally receive less funding than other public schools. As a result, it is critical that charter schools allocate their budgets in a way that efficiently and cost-effectively yields optimal results. In the experience of American Leadership Academy (ALA)—a successful K-12, Phoenix-area charter school that recently worked with CBR—HR outsourcing offers an excellent solution for making the most of a limited budget.
"Because charter schools receive less resources than traditional public schools, one of my top priorities is to ensure that every dollar we spend on operations generates value," said Brent McArthur, CEO of ALA. "Recently, when I was researching and considering several proposals for payroll, 401(k), and PEO services, I was particularly impressed by the value proposition that CBR offered. When I discovered that CBR's values were aligned with those of ALA (RAISE: respect, accountability, integrity, service, excellence), the decision to go with CBR was a 'no-brainer.'" For small-to-medium-sized businesses in a wide variety of industries, outsourcing HR functions to a professional employer organization (PEO) like CBR cuts costs while improving accuracy and efficiency.
According to a study (https://www.aei.org/publication/scaling-up-successes-and-challenges-of-growing-high-quality-charter-networks) conducted by the American Enterprise Institute, HR concerns are among the most formidable obstacles inhibiting the growth and success of charter schools. Specifically, charter schools struggle to recruit, train, and retain highly qualified teachers. Great teachers are indispensable for any school, as they guide students' success and advance the school's mission on a day-to-day basis. However, due to their limited budgets, charter schools often lose the "talent wars" to other public and private schools that are better equipped to offer candidates competitive salaries and benefits packages.
Working with a PEO is particularly helpful for overcoming the challenge of finding and keeping highly skilled employees. As healthcare costs rise at an alarming pace, job candidates are increasingly drawn to positions that offer comprehensive, affordable health insurance. Furthermore, the Affordable Care Act (ACA) mandates that charter schools with 50 or more full-time employees—defined as those who work at least 30 hours per week—provide health insurance for all full-time employees and their dependents. As a PEO, CBR enjoys large-group buying power that enables us to offer clients reasonably priced, ACA-compliant healthcare plans for their employees. CBR also provides assistance with the tracking and legal compliance necessary to avoid costly penalties under the ACA. According to Brent of ALA, "CBR is consistently proactive in assessing our HR and medical coverage needs and then developing options and recommendations for improving the delivery of services, as well as reducing costs."
At CBR, we customize our approach to HR outsourcing based upon the needs of each client, and we work alongside clients to ensure their success. As Brent noted, "Michael Tope and his entire team of CBR professionals have embraced ALA as if we were family. They continually deliver solutions and services that significantly outperform our previous service providers. I view the CBR team as more than just service providers…I view CBR as a collaborative business partner in helping us deliver the best services to our employees while always looking for ways to become more efficient.  We couldn't be happier with CBR!"
CBR provides a variety of HR services—including payroll, benefits, and human capital management—that help charter schools deliver optimal results for their students while conserving their limited resources. Contact CBR today!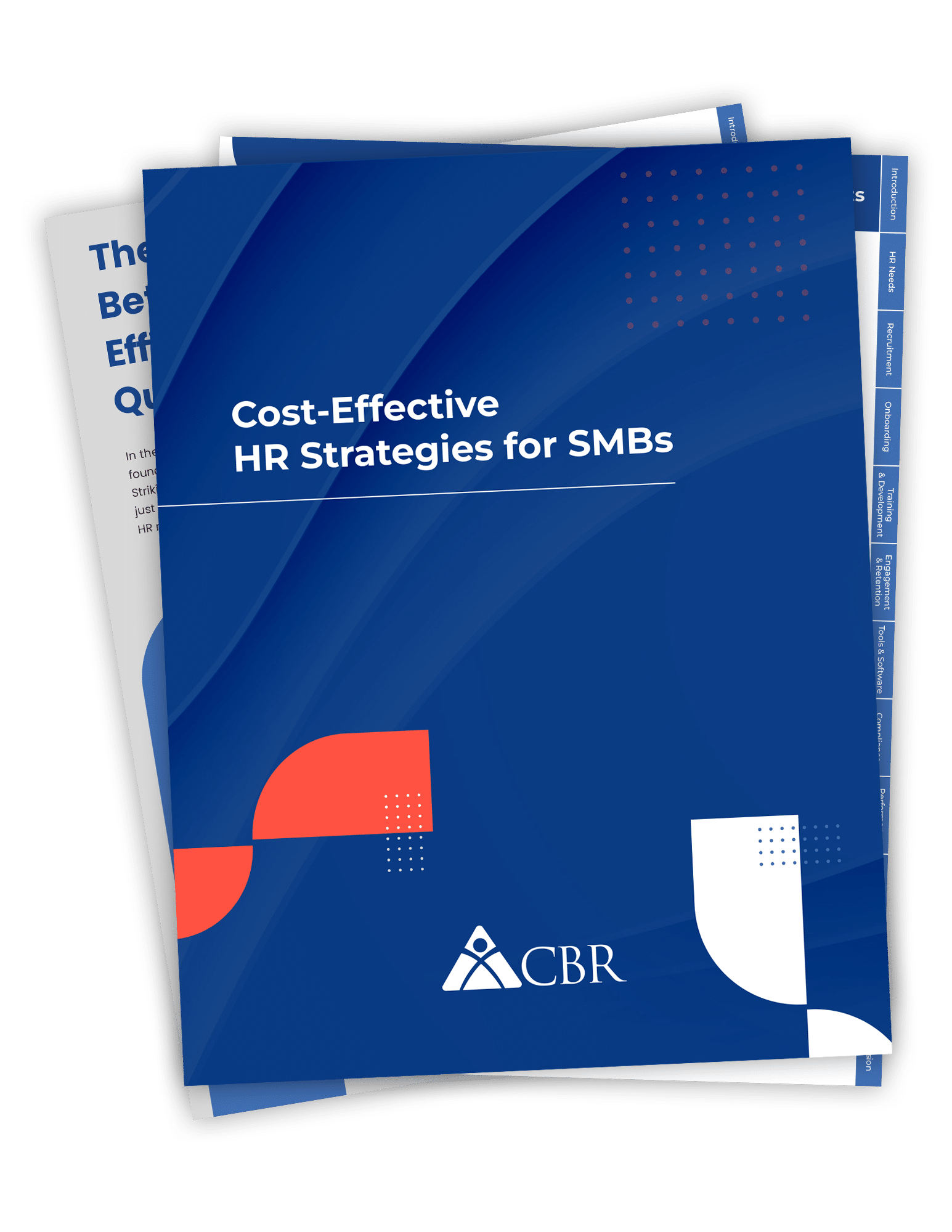 THE ULTIMATE HR GUIDE
to onboarding, training, and retaining top talent.
REQUEST A PROPOSAL OR SPEAK WITH AN HR CONSULTANT
Call us at (602) 200-8500 or request a proposal and an HR Consultant will contact you to discuss customized HR services for your business.