NON-PROFIT CLIENTS WE SUPPORT
Community Involvement – Giving Back
The entire CBR team of HR outsourcing professionals subscribes to the belief that giving back to the community and the world is not just a kindness, but is an obligation for those who are able. In that spirit, CBR is involved corporately and individually with several non-profit organizations and charities, such as: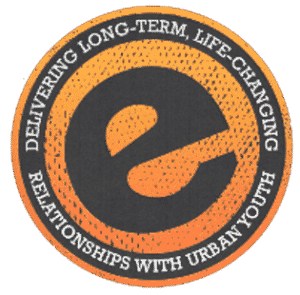 Elevate Phoenix
Elevate Phoenix is a unique 24/7 accredited program for AZ Youth. Their mission is to develop long-term, life changing relationships with urban youth. Learn more about Elevate Phoenix on their website https://www.elevatephoenix.org/, on Twitter @elevatephoenix and on Facebook.
---

Project C.U.R.E & CBR
One of our most treasured community service activities has been working together as a team at the Project C.U.R.E. warehouse. Employees chose to serve on their own time too, by helping to package unused medical supplies discarded by American hospitals and medical facilities for shipment to countries in need. What is otherwise disposable to Americans can save lives in other countries. CBR is proud to be a part of this life-saving effort. If you would like to get involved, visit their website at www.projectcure.org. Learn more about Project C.U.R.E. on their website https://projectcure.org, on Twitter @projectcure and on Facebook.
---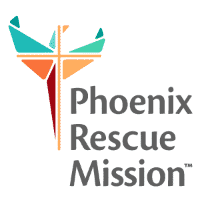 Phoenix Rescue Mission
Having been involved with the Phoenix Rescue Mission in the past, nothing excites us more than being able to participate in the organization's annual "Fill-A-Box, Feed-A-Family" food drive. The program provides food to needy families during the holidays and not only does our staff donate time, money, and food supplies, but many of CBR's valued clients contribute food items as well. We donate more than 1,000 pounds annually to the Phoenix Rescue Mission and the Valley families it helps during the holidays. During these tough economic times we know that our hard work will pay off when hundreds of families get fed each Thanksgiving. Learn more about Phoenix Rescue Mission on their website https://phoenixrescuemission.org on Twitter @phxmission and on Facebook.
---
Special Olympics Arizona
For people with intellectual disabilities, Special Olympics is often the only place where they have an opportunity to participate in their communities and develop belief in themselves. For athletes, Special Olympics sports provide a gateway to empowerment, competence, acceptance and joy. The lessons learned in Special Olympics also impact life skills. Sports training enhances focus and gives participants a structure for learning important lessons about perseverance, endurance and setting goals. Many people are surprised to know that more than half of adult Special Olympics athletes in the United States are employed, versus 10 percent of disabled persons who do not participate in the Special Olympics program. Learn more about Special Olympics Arizona on their website https://specialolympicsarizona.org on Twitter @SOArizona and on Facebook.
---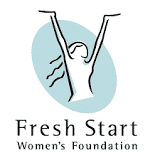 Fresh Start Women's Foundation
Helping Women Help Themselves
Every woman deserves a bright, happy and safe future where she and her children can thrive. Fresh Start Women's Foundation provides women with education, resources and support to positively transform their lives. It's helping women to create stronger communities and families. Learn more about Fresh Start on their website https://freshstartwomen.org, on Twitter @FreshStartWomen and on Facebook.
---
World Vision
World Vision is an international partnership of Christians whose mission is to follow our Lord and Savior Jesus Christ in working with the poor and oppressed to promote human transformation, seek justice, and bear witness to the good news of the Kingdom of God.
World Vision pursues this mission through integrated, holistic commitment to:
Transformational development that is community-based and sustainable, focused especially on the needs of children.
Emergency relief that assists people afflicted by conflict or disaster.
Promotion of justice that seeks to change unjust structures affecting the poor among whom we work.
Partnerships with churches to contribute to spiritual and social transformation.
Public awareness that leads to informed understanding, giving, involvement, and prayer.
Witness to Jesus Christ by life, deed, word, and sign that encourages people to respond to the Gospel.
---
notMYkid
The challenges kids and families face today are complex and have the potential to devastate lives and derail futures. It is extremely important to work together to protect the children in our community. The average age at which a child will first try drugs is thirteen. However, studies have shown that people who reach 21 without engaging in destructive behaviors are likely to never do so, which is why we passionately educate about current trends, warning signs, and the long-term impact of destructive behaviors. We believe proactive prevention on the part of kids, families, and communities is the answer to long-term success. https://notmykid.org.
---
Assistance League
Each Assistance League chapter exists to serve the unique needs and challenges of their respective community. Funds serve local needs, and services are locally designed, organized and carried out to fit these needs. The national organization supports, trains and monitors chapters to assure that they adhere to the best standards of nonprofit governance. Assistance League is 120 chapters united in purpose and dedicated to making local lives better.
---
NEW GENERATIONS
New Generations—the name says it all. Our passion is to mobilize disciples that make disciples, resulting in churches that plant churches. Like Jesus' parable of the seed that fell on good soil, each individual seed has the power to create countless future generations of new seeds.
Our ministry compass points to the pioneer places, where the gospel has never been or has never flourished. Among these unengaged and unreached peoples, our mission is simple: 'We work with God to launch Disciple Making Movements'
---
MentorKids USA
MentorKids USA empowers youth in under-served communities in the Phoenix area to reach their full potential.
---
Hustle PHX
Some of the best natural entrepreneurs in the United States are in underserved urban communities. They are called hustlers – visionary risk-takers who seize the opportunity to move product and turn a profit. They have the skills, attributes, and talents of an entrepreneur, but they lack the key resources needed to create sustainable businesses that benefit the broader community. At Hustle PHX, we want to let the hustlers hustle – for the common good.
---
CANYON MINISTRIES
Since 1997, Canyon Ministries has been providing life-changing Grand Canyon Christian tours to thousands of people from around the world. These experiences include rim tours and guided hikes to the very best overlooks and locations in the Grand Canyon National Park, as well as multi-day river trips through the Grand Canyon along the breathtaking Colorado River…all with a biblical creation perspective!
https://www.canyonministries.org
http://www.facebook.com/CanyonMinistries
---
Jacob's Hope
Jacob's Hope is a clinic for newborns who are suffering with Neonatal Abstinence Syndrome, or withdrawals from pre-natal exposure to drugs. Our medically nurturing facility cares for these infants while the drugs leave their systems. We love and care for these babies in a home-like environment until they are ready for discharge.
---
New City Church
The leaders at New City are committed to intersecting the message of Christ with the people of Phoenix, and living their passions in meaningful ways beyond their work at the church. From college professor to professional drummer, and mountain tamer to foster parent—our team believes in serving Jesus in all of life.
New City exists to make disciples who take the message of Jesus to the places they live, work, study, and play. We do this so our homes, neighborhoods and city might flourish.
---

The Red Cross
Red Cross volunteers and staff work to deliver vital services – from providing relief and support to those in crisis, to helping you be prepared to respond in emergencies.
---
First Place
Many adults with autism spectrum disorder (ASD) and other neuro-diverse conditions face unique challenges in daily living: That's why it's critically important to design housing that nurtures a spirit of community, independence and interdependence within a supportive and caring environment. It's also why we're focused on providing the tools to help residents develop a lifestyle that's meaningful, productive, connected and fulfilling.
---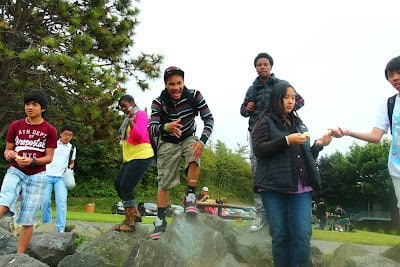 Urban Youth
Living in a place shouldn't condemn a person to poor health, weak education, unsafe living conditions or segregation from other races, socio-economic classes and religions. However, in cities around the world urban youth face countless barriers to successful lives. Experience and research show that when these same young people are engaged in substantive activities focused on changing the world, they become empowered, wise and transformative leaders. Urban Youth can help transform the lives of younger people, their peers, adults and elders living among them throughout their cities.
---
First New Life Missionary
AMAZING THINGS ARE HAPPENING AT NEW LIFE!
First New Life Missionary is building relationships that Transforms Lives, Strengthen Families, and Impact Communites through the power of the Holy Spirit.
CONTACT US
Please fill out the form below or call to speak with someone immediately: 602-200-8500
    1.888.294.8763
    1500 E Bethany Home Rd, Suite 200, Phoenix, AZ 85014
    Mon-Fri: 8am-5pm
REQUEST A PROPOSAL OR SPEAK WITH AN HR CONSULTANT
Call us at (602) 200-8500 or request a proposal and an HR Consultant will contact you to discuss customized HR services for your business.