Business Owners Outsource HR and Reap 3 Major Benefits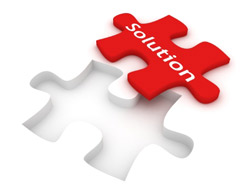 Being a small business owner has many challenges. On paper, it may look like handling your own payroll, benefits, tax collecting and filing would be cheaper to do yourself—but that assumes your time and labor are of no value. Small businesses (10 to 200 employees) can't financially justify the costs of handling benefits, insurance, payroll, taxes, workers compensation, constantly varying regulations and other overwhelming HR tasks.
If Time Is Money, Then Do-it-Yourself HR is Too Expensive For You
If time is indeed money, then trying to manage HR administration, alone, is way beyond your budget. That is why a PEO such as CBR is such a valuable HR partner to have around. CBR can do it in less time and for less cost than you can, and has the experience to do it accurately the first time.
The decision to outsource HR is especially important in these times of recession, inflation, and high taxes. The tougher the times, the more efficient your operation needs to be. CBR is skilled at lending a hand in increasing efficiencies. CBR can provide you with 3 major solutions and answer the question why you should outsource your HR.
Time Can't Be Replaced, But It Can Be Preserved
If you outsource HR, you will realize the first major benefit: the time available for profit making activities will increase. There are 2 major reasons for that:
The task is off your hands.
The person doing the task can do it much faster.
When you pass along the administrative demands on your time to an outsource HR firm like CBR, someone who is trained specifically for those tasks is going to handle it.  When a person does something daily, he or she will get more efficient at it. That is the biggest advantage to having an outsource HR partner.
We Can Loan You Our Efficiency
If your company is big enough to have a full-time staff dedicated to each human resources task, you'd see the efficiencies increase. That is simply because each person begins to internalize the process for doing the specific task such as payroll services or vendor management. Because the vast majority of businesses are too small to have a staff totally devoted to administration full time, the alternative is to use a resource that is configured to do those tasks in that way. Each dedicated employee is then up to speed on annual changes in both state and federal regulations. No learning curve is required and you no longer have to worry about losing key employees who handle those specialized tasks.
Restore the Focus on Profits
Relieving your management, sales, or marketing staff from those duties leaves much more time to generate profits: sales management stays focused on sales, marketing coordinators stay focused on marketing and your financial officer stays focused on the budget and investments.
Save Money While Making More Money
Not only can you save money, but the potential for more revenue is increased. First, CBR is more efficient at administrative tasks that any part-time staff. That is because our people do those tasks all the time. Second, those tasks no longer take away time from profit generating activities those part-time administrators should be doing full-time. At CBR, 100% accuracy is the norm and there are no distractions from completing the tasks accurately and on time.
Payroll services and payroll tax reporting is a great example of how that works. Payroll services are not just about interrupting someone's day to get the checks written and distributed. The biggest wasted expense in payroll handling is in the penalties for late or inaccurate tax reporting. The various government agencies are unforgiving about mistakes. Since CBR's payroll handlers do those tasks as a matter of routine, they are done quicker, more accurate, and on time, every time. That accuracy increases your net profits and avoids rework. Rework is one of the greatest inefficiencies any company must handle.
Convenience: Another Word for "Set Me Free"
Convenience is not a strong enough word for what CBR can do to your company's efficiencies. Not discounting the mental energy that's expended on administrative duties that are purely overhead, to outsource HR to CBR can put a lot more time back into you and your management team's profit-making work and personal life. After all, that is the reason we all got into independent business, isn't it? We wanted to have better control over our time. Being able to take back control of your time returns many conveniences back into your life.  A real partnership with CBR removes the jobs that fill up what is supposed to be your free time.
Here is a short list of just some of those HR services you could benefit by outsourcing to CBR:
Human Resources issues – forms setup and compliance, orientations new hires, files
Employee handbooks and job descriptions, terminations, severance assistance.
Payroll Services – Payroll processing, tax payments and government compliance
Employee Benefits – we can be your group health insurance provider
Workers' Compensation and Risk Solutions – policy setup, safety programs, compliance and advice
Workplace discrimination and sexual harassment in the workplace management and advice
Human Resources training and development – safety training and orientations
Human Resources hot issues – including discrimination at work and sexual harassment in the workplace
Timekeeping Solutions – including vacation tracking software
There are always new challenges, new opportunities, and new regulations that sometimes get in the way of those opportunities. Rid yourself of the tasks that most occupy your productive and free time. Let CBR save your company money, time, and put some conveniences back into you and your company's new year. Give CBR a call at our toll-free number, (888) 700-8512 and let one of the members of our management team talk to yours about how we can help your company thrive.